4 Benefits of Using Overseas Suppliers
Global sourcing is a winning strategy that aims to take advantage of getting overseas suppliers to increase your profits. Several companies are making decisions based on unit cost.
But the increase in global competitiveness, well-educated workers, and technological advancements has made it possible to get the resources that you need at a reasonable cost.
In short, global sourcing is a means of coordinating with the world's most successful production and operational inputs such as materials, laborers, technology, engineering, and suppliers.
Four Outrageous Benefits of Getting Supplies Overseas
1. Low-cost manufacturing
You can reduce the production costs, as well as labor costs when getting your supplies overseas. Imagine saving 40 to 70 percent from domestic prices. Some companies even saved at least 12 million from labor costs alone.
2. Easy accessibility
You gain great accessibility to skills and resources that are not available in your home nation.  There are resources and new technology that are only available elsewhere.
In fact, there are millions of sources that are available for you. There are several companies who choose to source overseas because local suppliers lack the capacity to meet their demands.
3. Access to superior quality
There are several companies who pride themselves on providing quality products around the world. In fact, some of these overseas suppliers surpass domestic products. Some manufacturers are even open to the idea of altering an existing product to your liking.
4. Chance to focus on your business' core process
Getting your supplies overseas can efficiently save you time. Use that time to focus more on your companies core process and capitalize on it. Learn how to make things work to your advantage.
Keep an open mind and explore other options
Now, going over some of these benefits may help you make a sounder decision. But come to think of it, who do so many people don't realize the benefits of global sourcing?
The truth is, they often overlook that challenges that the current market is facing. You must learn how to adapt to these changes by being flexible enough.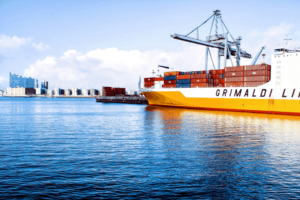 If you're like most companies right now, you may have just uncovered the importance of getting your supplies overseas. There are several global overseas suppliers that can help you with your business and even help you make it grow.
To sum things up, it is always best to do what you do best and just exchange for the rest. If an overseas manufacturer can produce the materials or products that you need at fewer costs, it's reasonable enough to do business with them.
If you're one of the people who believe in the positive effects of getting supplies overseas, then perhaps you should consider hiring an offshore company who can provide you with quality custom products. It's always better to be open to all possibilities.
Be thorough with your research and find the best overseas supplier for your needs. Keep in mind that scammers exist everywhere, even overseas. It may take a while before you can find the right supplier, but everything will be worth it.
Connect With Us And Other Small Business Owners
Please head over to our Facebook Group for Small Business Sellers and interact with other small business owners.
Follow us on Facebook, Twitter, and LinkedIn to stay up to date with relevant news and business insights for your online business.
Subscribe to Our Newsletter

Business Insights for Your Online Business Presented with a Dash of Humor
We do not share your information and you can unsubscribe anytime.