4 Major Benefits Ecommerce Market Research Platforms Provide Your Online Business
One of the biggest challenges online businesses face is sourcing products. For every profitable opportunity, there are many unprofitable ones.
Check Out These Resources
With so many choices, how do businesses go about sifting through the dirt to find these gems?
The answer is easy, a market research platform.
A market research platform is designed to provide you with meaningful data that you can act on before you invest your capital into specific products.
It shouldn't come as a surprise that there are many benefits to using platform like this.
1. Pre-Purchase Product Insights
One of the easiest ways to save money when it comes to product sourcing is through product insights.
Think about it like this…
If you know the demand level, popularity, average ranks, and the exact prices your competition are selling an item at, you can quickly determine if a product is worth looking into.
This type of data saves you a lot of time and resources. Instead of opening 50 tabs on Chrome, you can now find all of this info in one search (at least on Algopix you can).
2. Scan Multiple Marketplaces
You may be making a massive mistake in the way that you source and sell products.
It has to do with avoiding international markets.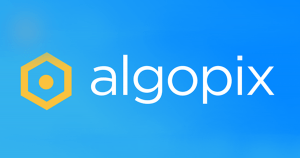 If you are sourcing products, you need to look at international markets, including the various Amazon and eBay marketplaces in Europe. Product demand, popularity, and rank varies in each region, and something that isn't in demand in the United States could have a huge demand in the United Kingdom, France, or Italy.
Don't sell yourself short by sourcing products solely in North America, consider international markets so long as you can still make a profit.
3. Detailed Expense Breakdowns
Sometimes you can get lured in when you find a product that has high profit margins based on an initial glance.
A market research platform is designed to provide you with an objective look at every product you view.
Not only does it display profit potential, but it breaks down things like:
Estimated shipping costs
Projected marketplace fees for Amazon and eBay
PayPal fees
Estimated taxes
All of these fees cut into your profit margins, but it is important for you to understand these expenses before you pursue a specific product.
4. Scan Multiple Products at Once
Why scan one product at a time, when you can scan up to 200 products at once?
Labor is expensive and paying someone to individually scan through massive product lists can be expensive. Scanning 200 products at once is always more productive than scanning them individually.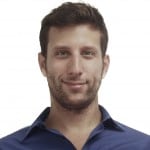 Here's the deal…
A market research platform like Algopix is designed to help you identify profitable opportunities during the early stages of your product sourcing.
The eCommerce industry is extremely competitive and it is essential that you find products that have reasonable profit margins, low expenses, and high demand levels. You need a platform that is capable of doing all of those things, because it will save you a lot of time and money.
To find out more about Algopix you can contact them here.
Subscribe to Our Newsletter
We do not sell your information.
You can unsubscribe at any time.