5 Tips For New eBay Sellers
There are lots of eBay sellers out there.
While many of them are selling one-off items, the majority of transactions on eBay are from sellers that intend to leverage eBay as a platform to build a profitable business.
If knowing making money and knowing how to sell on eBay is something that interests you, here are 5 tips you should keep in mind before you make the leap.
1. Understand the difference between Buy-It-Now and auction style listings
eBay allows sellers to list items as an auction, where you sell your product to the highest bidder, or a "Buy-It-Now," where the product sells for a price specified by you.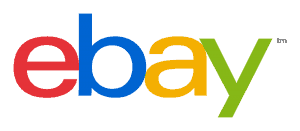 Due to the increased urgency of online purchasing, auctions are becoming a thing of the past. Buyers just don't want to wait more than 7 days to receive their product. Auctions, unfortunately, further delay the transaction and shipping date by forcing potential buyers to wait for a winner.
Another downside to auction listings is that you lack the ability to automate them. Auctions need to be managed manually, while the process of listing Buy-It-Now can be automated with listings software.
2. Know how buyers find products
eBay buyers find products through 2 different methods – the feed and eBay's search function.
The feed is eBay's homepage. It shows users recommended products, daily deals, and more. People browse the homepage if they're looking for products that they may not have heard of before.
If buyers are looking for a specific product, they leverage eBay's search function. This is how the majority of eBay's users search for products, and is dominated by sellers who offer free shipping, have good reviews, and list a guaranteed delivery date.
3. Stay up-to-date with eBay's selling policies
eBay has certain policies that, if you don't follow, can lead to your account being suspended.
While I recommend you review eBay's policies on your own, here are 3 things you can do to make sure they view your account favorably.
Sell on eBay – If you try and take a transaction off of eBay, they'll suspend your account as soon as they find out. Additionally, keep communication within eBay's ecosystem. Even taking communication off of the platform can raise red flags on their end.
Ship products and add tracking details quickly – As mentioned previously, online shopping is becoming more and more urgent. People are anxious to get their items quickly, so make sure you ship their products ASAP. Finally, make sure you upload tracking info quickly. This is required by eBay.
Don't list banned items – This is an easy to do. Just look at their banned item list, and don't try to sell anything on it.
4. Choose reliable suppliers
In some cases, like when running a dropshipping business, choosing a supplier that can fulfil your orders is extremely important.
Many sellers on eBay are offering things like free shipping, guaranteed delivery dates, and 30 day returns. If you choose a supplier to fulfil your eBay orders on your behalf, make sure they have the means to keep up with these timelines.
Additionally, make sure your supplier is willing to work with you to quickly resolve buyer conflicts that are related to the logistics of the order.
5. Optimize your listings properly
Optimizing your listings is the key to high volume selling on eBay. If your listings are well-optimized, more people see your product in the search results, and you generate more sales.
Here are some things to keep in mind that will give your listing the best reach possible:
Write specific titles – Instead of writing a general title for a product, make it extremely specific. "Apple iPhone X 64GB White Factory Unlocked" is much better than just "iPhone X" because it feeds into the specific details people look for when scanning search results.
Use high quality photos – Humans are visual creatures. If your product is next to a competing listing, you can win the click on the image alone.
Write a compelling description – Don't just copy the details from the manufacturer. Write something that convinces them to purchase the product. eBay recommends making the description longer than 200 words.
Nick Rubright
Subscribe to Our Newsletter
We do not sell your information.
You can unsubscribe at any time.