5 Ways You Can Prepare Your Business for Black Friday
We are now well into September and whilst this now means Christmas preparation, we cannot ignore the big non religious sales event.
I am of course talking about Black Friday.
Whether you like it or not, every year Black Friday sales volume gets bigger and bigger. Largely due to the fact more sellers realise they can't ignore the opportunity.
In this post I am going to share with you the top 5 ways you can prepare for Black Friday 2017.
1.Be Mobile Optimised
It's 2017 and I hope I am preaching to the converted.  Being mobile optimised has never been more important.
The growth of mobile commerce is only going to continue to grow.  Last year Walmart announced over Black Friday over 70% of their web traffic came from mobile.
Bigger screens and faster connections have made it easier than ever for shoppers to buy on their phones.  If you do not have a mobile optimised website, you are missing a huge opportunity.
2.Cart Optimisation
The most important part of the shopping journey for the seller is ultimately the checkout process.  The part where your customer actually hands over their money.
Unsurprisingly this is also the most troublesome time for the buyer.  Back in 2014 over $4 trillion worth of goods were abandoned in carts.
On the subject of abandonment of those who wanted to buy on their phones their was an abandonment percentage of 81% which is huge!
Ideally you should know what your own website abandonment rate is thanks to analytics software.
Some quick tips to lower your abandonment rate include offering a wide variety of payment options, such as Amazon, Paypal etc.
Utilising a one page checkout which is mobile optimised is also a good way to simplify the checkout process.
Finally a service like Cart Recover, a Cart abandonment recovery service could be utilised to try and rescue those abandoned carts and rescue some conversion.
3.Prepare Stock in Advance
One of the worst things you can do in your busiest sales period of the year is to run out of stock.  If you have people wanting to buy from you, you want to be in a position to give them what they want.
Whilst still in September now is the perfect time to ensure that you can source your best selling products.  Keeping your best sellers in stock can be the difference between a good Q4 and a great Q4.
Alternatively you may buy seasonal stock especially for the Christmas / Black Friday period, in which case planning and preparing for this is key.
An often overlooked strategy is to specifically buy for the sales period from Boxing Day into January.  These still mark huge commercial opportunities and buying products to sell at a low price can be a great way to push your Q4 results that little bit further.
4.Marketing Plan
Coming in to September is the worst time you can start making big changes with your business.  You run the risk of breaking something crucial which could drastically impact your sales potential.
The one area you should however be experimenting with is your marketing plan for Black Friday and Christmas.
Use September as a great time to experiment with different marketing tactics.  This may be Google AdWords, email marketing, sponsored social posts or even video.
Whichever marketing medium is your preferred, use this as the base for the rest of your marketing efforts during this time.
Utilise a calendar to plan posts and look at audience segmentation to increase effectiveness and hopefully conversion.
As the old saying goes, "Failing to plan, is planning to fail"
5.Build The Team
Finally and maybe one of the most important thing to consider is expanding your team. Having worked with eCommerce businesses for over 8 years now I can tell you this is one that makes the biggest difference.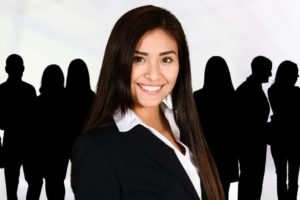 Every business will have a maximum number of orders they can deal with in a day.  The quickest way to increase that is to increase the amount of bodies in a business.
All of the largest businesses hire temporary staff for Q4 as they know that is how they will maximise their Black Friday & Christmas potential.
You should do the same if you feel your business will get stretched too far and orders may get missed.
Are you Black Friday ready?
Let us know if you are Black Friday ready in the comments section below.
Hopefully you will find the 5 tips above useful for your business and can make the most of the busiest shopping period of the year.
Connect With Us And Other Small Business Owners
Please head over to our Facebook Group for Small Business Sellers and interact with other small business owners.
Follow us on Facebook, Twitter, and LinkedIn to stay up to date with relevant news and business insights for your online business.
Subscribe to Our Newsletter

Business Insights for Your Online Business Presented with a Dash of Humor
We do not share your information and you can unsubscribe anytime.