Alibaba Group's Tmall Drives Innovation For Beauty Brands After COVID-19
Alibaba Group's B2C ecommerce platform Tmall outlined plans this week to aid beauty and personal-care brands pick up the pace of growth and digital transformation as they deal with the consequences of coronavirus (COVID-19) to their business.
Check Out These Resources
After the launch of Alibaba's Spring Thunder Initiative, which seeks to assist small to mid-sized enterprises manage the disruptions due to the coronavirus (COVID-19) pandemic, Tmall said it would ramp up support for SMEs on the platform, beginning with the aim of helping 1,000 emerging beauty brands achieve over RMB10 million ($1.41 million) each in annual sales in the coming year.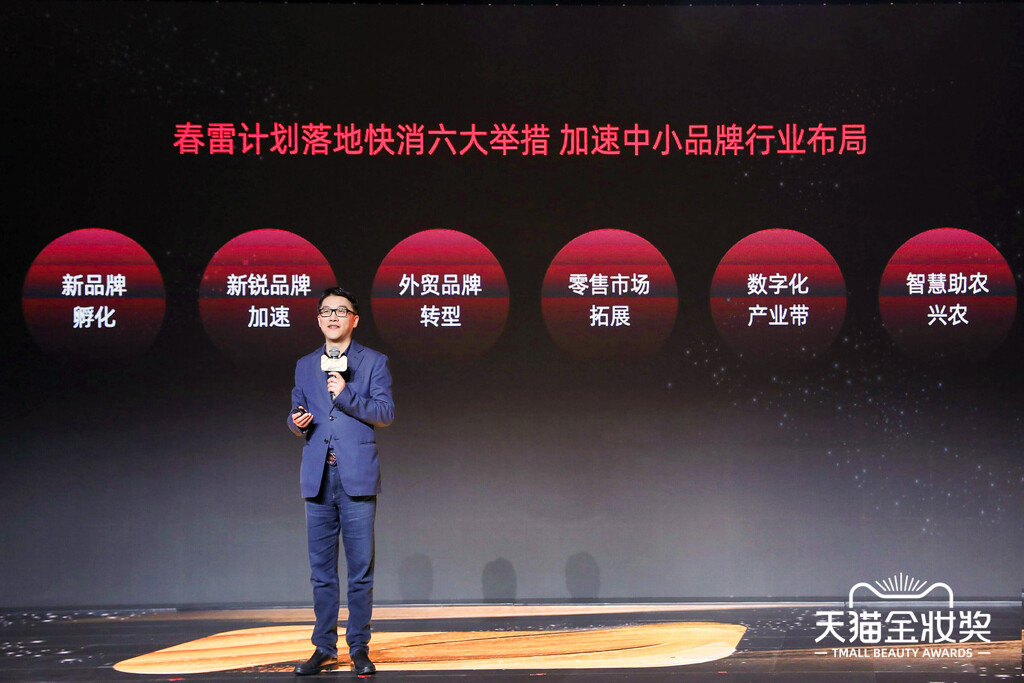 "In these uncertain times and challenging circumstances, we pledge to stride forward and help the partners and brands in our ecosystem find the highest level of certainty amid uncertainty and fuel their growth to the greatest extent possible."

Mike Hu, Alibaba Group vice president and general manager of Tmall Luxury, Fashion and FMCG
He added that Tmall expects continued robust growth in the beauty category within the next three-to-four years, driven by strong consumer demand, technologies and innovations and upgraded membership operations.
"The real market drivers are consumer demand and brand innovation," Hu said. "If we continue to change and sustain innovation, we can ride out the adverse impact of the uncertainty and economic pressure brought by the outbreak."
Amping Up Marketing Firepower
Tmall plans to partner with brands, from established multinationals such as Johnson & Johnson to Chinese cosmetic companies like Proya, to create dedicated hubs for developing new sub-brands into their portfolios.
It will also introduce new marketing programs to promote these businesses, as well as upstarts and emerging brands in other sectors, to consumers.
For example, it launched a new tool, Tmall New Superstar, to offer these brands the critical consumer insights, market trends and optimal channels they need to drive excitement and exposure.
Together with existing tools such as Hey Box, Tmall Innovation Center and Tmall Club, it would offer a full-chain solution to help new brands succeed in the China market, said Liu Bo, Alibaba VP and general manager of Tmall and Taobao Marketing and Operations.
"We have confidence to not only help mega-brands build greater success, but also enable more new and emerging brands to achieve rapid growth at the early stages of their businesses," Liu said.
According to Tmall, Wuhan-based skincare brand Rever had annual sales of over RMB70 million in just two years of launching on Tmall, but recently struggled to stay afloat during the pandemic.
In February, the brand tapped Alibaba's relief measures, such as subsidies and early payments for orders, to ease financial pressures, and in the next month participated in Tmall's first significant sales event following the outbreak.
Through the campaign, Rever generated close to 43,000 orders and over RMB5 million in gross merchandise volume, considerably outstripping its figures from the previous year.
Tmall Omnichannel Innovation
Speaking on strategic directions Tmall will take in 2020, Tmall Beauty head Jason Chen said the platform would continue to explore ways to help beauty brands reach potential consumers and deepen their relationships with existing ones.
Through Tmall's upgraded storefront, brands can personalize their flagship stores to include more interactive features, like mobile games or augmented-reality technology that allows consumers to try on makeup virtually.
Per Tmall, brands that tapped AR-enabled features have seen consumers spending more time on their product pages, staying from an average of 30 seconds to longer than 70 seconds.
Chen expects more brands to connect with consumers through engagement tools like livest-reaming, short videos, personal customer-service assistants, group chat rooms and micro-blogging.
"Livestreaming was something brand new we tried last year and included our self-produced streams and influencer-led sessions. Livestreaming really boomed during the pandemic. Like it or not, we're looking at a new paradigm that's here to stay, and we have to consider how to adapt accordingly."

Gary Chu, online general manager at Estée Lauder China
Tmall's also doubling down on its New Retail strategy with innovations that help brands integrate their online flagship stores with brick-and-mortar storefronts and provide consumers with a seamless shopping experience.
In 2020, Tmall will team up with brands to transform even more in-store sales attendants into live-stream hosts.
It will also launch a new digital prepaid shopping card next month that would allow consumers to buy products and services and receive special offers redeemable across its online and offline stores.
The ongoing pandemic has highlighted the importance of local services in consumers' everyday lives, especially among the elderly living in urban areas and middle-aged shoppers in smaller cities, said Chen.
This has prompted Tmall to focus on developing more localized, city-based services this year, ranging from expanding its coverage of one-hour deliveries to innovating new service offerings with other platforms in Alibaba's ecosystem, such as Ele.me, Koubei, Freshippo, RT-Mart, Cainiao and Alipay.
In the future, Chen envisions that Tmall could even help beauty parlors and pet-related businesses – such as pet trainers, grooming salons and animal hospitals – connect with their local clientele and digitize their inventories to deliver to consumers both online and offline, as well as offer both in-store and at-home services.
Tmall Introduces New Concept Makeup Mirror
Alibaba A.I. Labs, the artificial-intelligence research unit behind the Tmall Genie smart speaker, also released a video clip on Monday, teasing a new concept device, dubbed Queen Pro, that showcases its vision for the future of the voice-controlled makeup mirror.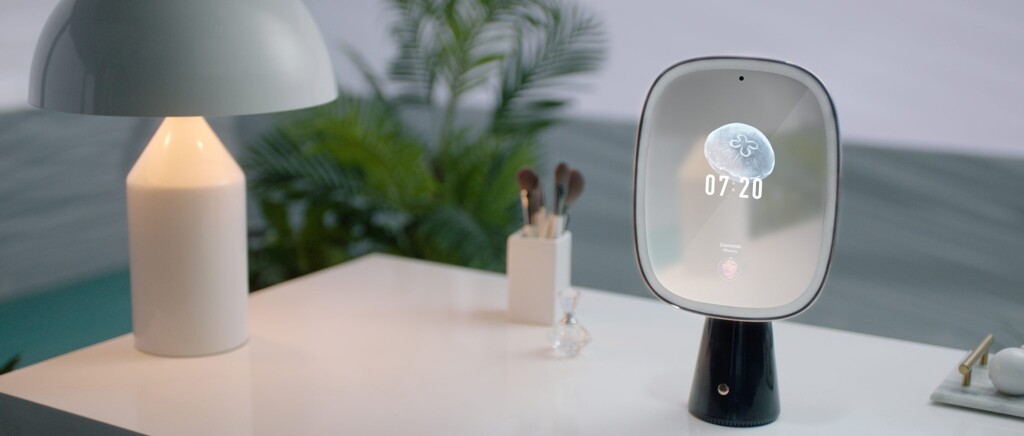 "People didn't used to see a need for voice-interaction technologies as part of their beauty and skincare routines," said Li Jianye, lead designer for Tmall Genie smart speakers. "Later, we realized that, especially when applying eyeshadow or wearing face masks, voice was the most natural and intuitive form of interaction."
Per the Labs, the concept gadget features a few AI-powered enhancements to the existing Tmall Genie Queen tailored to the needs of China's beauty-loving consumers.
While both respond to voice commands, just like the Tmall Genie, auto-adjusts lighting for makeup application and supports skin-condition assessments and UV-exposure forecasts, the new Queen Pro doubles as a touchscreen to watch videos and, powered by AR, it can project makeup recommendations onto the user's reflection in the mirror. It also supports gesture control so that users can control the device hands-free.
Li said users spend an average of over 70 minutes a day using Tmall Genie Queen, which launched last March.
Separately, the Labs announced plans to open up the underlying AI technologies behind the voice-activated smart speaker to brands to enable more innovation and crossover collaborations across the beauty and electronics industries.
Some of the first to opt-in include consumer electronics brands such as Panasonic, Amiro, Bear and TCL.
[post-cta]
Subscribe to Our Newsletter
We do not sell your information.
You can unsubscribe at any time.