How Amazon Business Could Benefit Your Business
Amazon Business has paved a way to more convenient retail eCommerce experience since its launch in April 2015, making it much easier for people to run their businesses.
Check Out These Resources
Amazon business understands the needs of B2B without disrupting its model in the process. And they are continually adding hundreds of buyers and sellers as each week passes by to gather even more information.
The company collects the data, studies it and uses it to create an even better customer experience.
The perks of Amazon Business
Handling Order Approval
Amazon Business was able to digitize the approval workflow for all buyers, making it easier for business buyers to respond to their queries just by opening their accounts and their checkbooks. This reduces the time spent on the process involved in making a B2B purchase.
Electronic Billing
Amazon Business buyers can now receive a single electronic statement for purchases made by multiple sellers. Amazon simplifies accounting on behalf of the buyer by invoicing for the products, collecting the payment and then distribute the funds to the sellers involved in the order.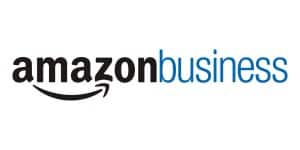 Custom-made Pricing and Discounts
Both tier and volume discounts are already set up into the pricing that they see when they log into their account. They can even negotiate further by clicking "Click to Get Quote" to contact the seller. In fact, successful B2B sellers will even create customized pricing and catalogs so that the buyers can easily get the pricing transparency and catalog curation control that they need.
One Account for Multiple Buyers
Amazon Business accounts let the business account administrator assign purchasing authority to any individual, group or department within a company.
Creating Reports and Tracking Function
B2B business owners can use Amazon Business's analytics engine to personalize the reports. Both users and administrators can create specific templates fit to meet their needs for spending data and tracking purchases.
Integration Made Easy
Amazon integrated at least 30 e-procurement software applications and even support catalogs for Coupa, Ariba, and more. In fact, proprietary B2B sellers would need to be ready to meet their buyers halfway with certain platforms that are integrated with the e-procurement systems that they use most of the time.
Leading Delivery
Amazon also offers quick shipping with their Prime program. The company was able to integrate shipping with the buyer's e-Commerce platform which gives them the ability to monitor the order themselves. Although B2B sellers may not be able to offer 2nd-day delivery, B2B buyers may still delivery the items in a fast and timely manner.
Most B2B buyers highly value eCommerce experience. That's why it's important for owners to realize the benefits that Amazon Business offers for their business.
Subscribe to Our Newsletter
We do not sell your information.
You can unsubscribe at any time.