Amazon Prime Day 2018 – Are You Ready?
Well we are now in June which means that Amazon Prime Day is roughly just 4 weeks away.
Whilst there hasn't been a firm announcement on the date yet, here at eSellerCafe we are firmly sticking our flag in the ground for July 10th.  For the past two years Prime Day has taken place on a Tuesday in the second week of July so we are backing that to repeat this year too.
UPDATE: Amazon Prime Day 2018 will take place on July 16th – 17th
Is Prime Day A Big Deal?
Whilst it is 100% made up by Amazon and has only been around a handful of years it is definitely a big deal.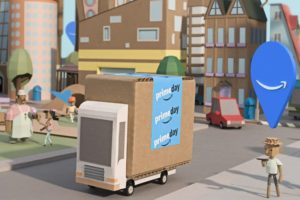 Last year in 2017 Amazon Prime Day did more transactions that Black Friday 2016 so it is definitely a huge sales opportunity for you as a seller.  Time will tell if Prime Day 2018 will be bigger than a monster Black Friday 2017 but hey it's Amazon and we wouldn't bet against them making it happen.
Prime Day is perhaps most famous for sizeable discounts off of Amazon's own brand products.  For the last two years the best sellers perhaps unsurprisingly have been the Amazon Echo products which have seen some of the largest discounts.
Getting Involved As A Seller
With over 50% of all products sold on Amazon now being fulfilled by 3rd Party Sellers, Prime Day is the perfect opportunity for online sellers to make some additional sales in what can traditionally be a quieter sales period.
The period to submit official lightning deals to be considered for Prime Day has now passed however that doesn't mean you couldn't run some strike through pricing, and utilise your own marketing channels to maximise the potential return on Prime Day.
With the increased traffic to the site it isn't unusual to see a spike in traffic and sales as a by product of Amazon's own promotions.
Will you be getting involved in Prime Day 2018 or did you see significant sales in 2017? Let us know in the comments section down below or over on our Facebook Group.
Connect With Us And Other Small Business Owners
Please head over to our Facebook Group for Small Business Sellers and interact with other small business owners.
Follow us on Facebook, Twitter, and LinkedIn to stay up to date with relevant news and business insights for your online business.
Subscribe to Our Newsletter

Business Insights for Your Online Business Presented with a Dash of Humor
We do not share your information and you can unsubscribe anytime.