Amazon Prime Day is Coming! – Are You Ready?
Amazon Prime Day is one of the highlights of the ecommerce year – not only for buyers, but also for sellers and vendors. Probably held around the middle of July as every year, it provides great opportunities for merchants to boost their sales during the holiday season. The submission for Lightning Deals is closed by now. But there are still many chances to benefit from the increased traffic, sales and exposure provided by the biggest shopping event of the year.
Check Out These Resources
Coupons help get buyers' attention
Prime Day shoppers look for bargains and want quick results. So, leverage Amazon Coupons do drive their attention to your products. The tags are displayed in the search results, on product pages, in your Amazon Brand Store and also in Sponsored Products ads. This means that they grab the buyer's attention everywhere they look around on Amazon during Prime Day and make discounts more visible by highlighting the rebates straight away. Moreover, customers immediately get the feeling that they made a snatch.
Improve visibility with Amazon Ads
Sponsored Products and Brands ads will draw additional attention to your offers on Prime Day as they allow you to place your deals in top positions in the search results. Sponsored Brands can be used to drive traffic to your Amazon Brand Store where you can feature all your important deals.
So, it absolutely makes sense to leverage Amazon Advertising on this important day. As the competition will be fierce, however, make sure that you adapt your bids and budgets accordingly. You can also try dynamic bids: By setting your bidding strategy to "Up and Down", Amazon will raise your bids in real time when your ad is more likely to convert to a sale.
Optimize your campaigns to ensure they are running efficiently on Prime Day. E.g. push your most important keywords, cut back on the less successful ones and add negative keywords to avoid wasting money.
Win the Buy Box
Customers are especially impatient during Prime Day, since they want to catch as many attractive deals as possible. As the Buy Box owner gets the majority of sales, brands need to make sure that they win the Buy Box on Prime Day. On top of that you can only advertise with Sponsored Ads if you're winning the Buy Box. Amazon determines the Prime Day Buy Box winner based on two main criteria: You offer the best price for this item, and your Prime product is available and can be shipped to the customer right away.
Deliver in time
This also means that sellers and vendors need to make sure to have enough inventory during Prime Day and afterwards. Sales will increase significantly not only during the period itself, but potentially in the following weeks as well (halo effect). So be ready to anticipate supply bottlenecks and show your customers that your brand is reliable because you have all products available.
Optimize your best-selling products
After you have taken care of your inventory, you should optimize your product listings for the big day. Ideally select your best-selling products for Prime Day deals. Why not using Prime Day for getting rid of the old, slow-moving stock? Because promoting your well-performing items will have the biggest impact on your sales and brand awareness.
Once you have identified your best-selling products, optimize their presentation: Are titles, images and descriptions still up-to-date? Do your keywords need modification? Are there any open questions or unmanaged negative feedback from previous customers in the review section? All these points and content need to be polished and be at their best when Prime Day starts. Cause you do not invite guests to your home, when it is not tidy, right?
Amazon Prime Day is just a few weeks away, but you still got plenty of time to think about your sales strategy to make "Christmas in July" a big success for your business. But first: Analysis is key. Without a good preparation and profound evaluation, you might miss some great chances to increase your turnover and your traffic.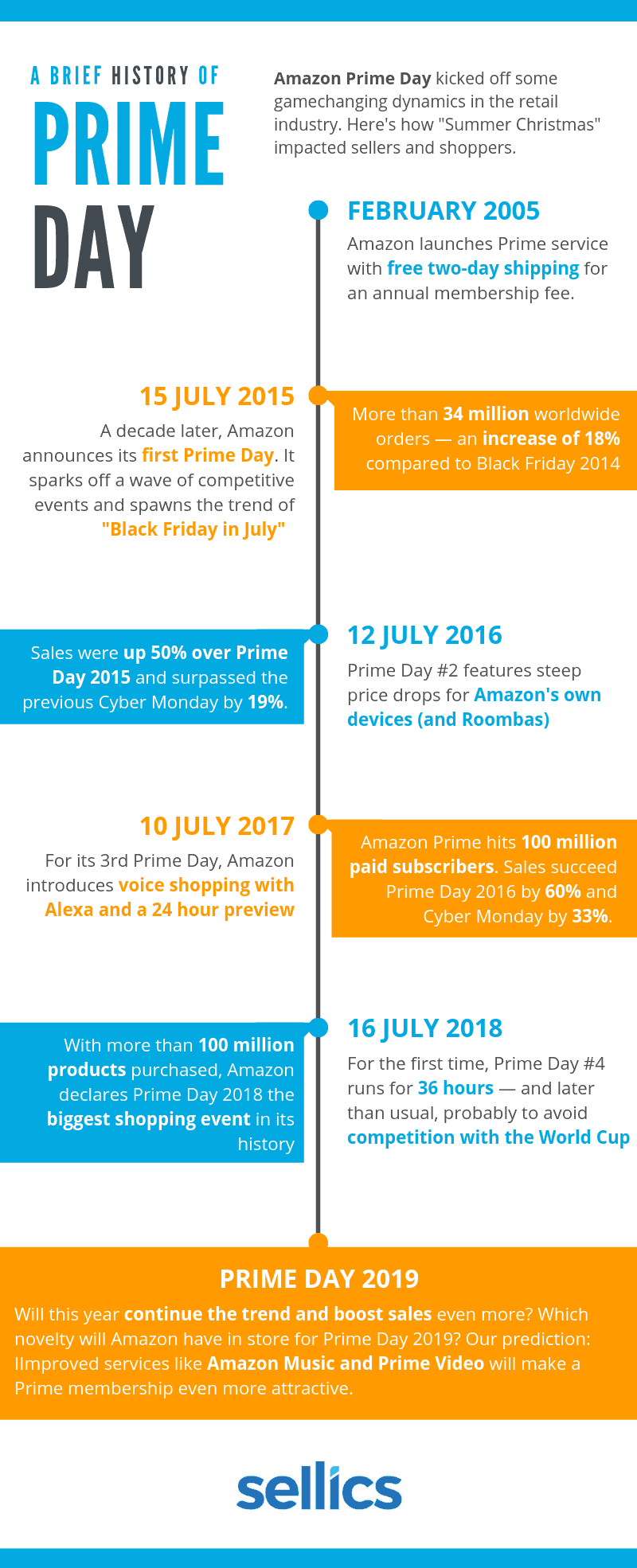 About the Author: Franz Jordan is the CEO of Sellics. This guest post was provided by Sellics and the views expressed herein are the authors' alone.
Subscribe to Our Newsletter
We do not sell your information.
You can unsubscribe at any time.