Do Not Do These 5 Things If You Want Positive Product Reviews
Running an eCommerce business is more than just selling products online. To be successful, an online seller needs to build and establish a respectable online identity to earn the trust of past, present and future customers alike.
Sellers that only focus on the next sale and ignore the needs of customers will not last long in this business. Take a page from how Amazon does business and be customer-centric.
Notice how successful sellers always have more good reviews that everyone else. It is because they focus on customer satisfaction and reap the rewards for it.
Why Reviews Matter
Reading the customer reviews section of a product is a practice done by experienced online shoppers. They go to their favourite marketplace, search for the product they are looking and go through the products on page one of the SERP (Search Engine Results Page).
There they click next on the images of the product, read the product description and finally go through all the reviews. Reading negative reviews about the product they are interested in, makes them think twice about proceeding with their purchase.
Most sellers would cross out that product as an option and move to the next listing. Favourable product reviews matter because they help to assure customers that they are making the right purchase.
If other consumers were so happy with the product that they felt compelled to write a spectacular review about it, then that same product should be good enough for them as well.
Bad Business Practices To Help Avoid Bad Reviews
Each business process needs to be evaluated and optimized to prevent any reason that would cause customers to write a negative review. Here is a list of what not to do to prevent any negative feedback that could potentially ruin a business.
Source Low Quality Products
Consumers do not appreciate paying good money for inferior quality products. They expect to get their money's worth, and even if the product was cheap, they still hope to get something of acceptable quality.
Sourcing products that are not made of high quality materials is a step in the wrong direction. Maintaining a large profit margin is what drives most businesses but do not trade a substantial profit to sell low-end products.
Once customers receive their order and they see that the product is made of cheap materials they will get upset. No one wants to spend their hard earned money on a product that would only cause them disappointment.
Sellers that offer low-quality merchandise won't be in business for very long. Customer will make it a point to vent their frustrations and write negative reviews. For sellers on Amazon, too many bad reviews could get an account suspended or even banned from the platform.
Think long-term and make customers happy by only selling high-end products. Keep it up, and customers write not just good reviews but also refer their friend and family.
Create an private label product to build a brand that will be known by all your customers. Carving a business identity that is synonymous with quality products will allow the business to flourish.
Mediocre Customer Service
Shopping on Amazon has somewhat spoiled online shoppers. The excellent customer service they experience becomes the norm, and when they buy products outside Amazon, they expect the same level of service. Sure, sellers can argue with their customers about trivial matters.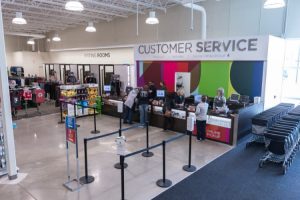 That is an option, of course, however, keep in mind that the customer holds all the cards and they are not afraid to use them. Customers can quickly write a bad review about the argument, and that would definitely do more harm than good.
When a customer calls in or emails about a particular concern, make sure to get it resolved to their satisfaction. Ignoring a customer when they reach out is a surefire way to get a bad review.
Worse they can write the bad review then share it throughout their favourite social media networks. If the bad review was written on Amazon, there are always ways to remove the feedback.
To avoid a major headache that would cause, take the time just to resolve the customer's concern quickly and generously.
If they need a replacement product, send it out. If they want to return the product, process the return or be gracious and let then keep the product plus issue a credit. The customer may even write a good review for the impressive response to their concern.
On the other hand, if the customer is happy with their purchase plus they experience excellent customer service then the odds are they will write a good review when prompted to do so.
Does Not Follow Up
Customers want to be fawned over. When a customer completes their purchase, send them an email letting them know that their order is on the way. Proactively inform them that if they have any cause for concern to just send an email to get the matter resolved ASAP.
One can also include a product insert that contains all the information the customer needs to know about the product and contact information for the company as well.
The customer will more than likely reach out first before writing any negative feedback if there are any issues with their purchase.
Use an email autoresponder and set up a drip campaign for every order that is completed. Set the drip campaign to email the customer at crucial intervals. Personalisation is critical to when contacting each customer.
During the follow-up process, one can then request customers to write a review for the product they purchased. Providing customers with a discount coupon for their next purchase is an excellent way to get them to write a review plus get more sales.
Ignore Social Media
Sellers that ignore the undeniable power of social media are leaving money on the table. Create business accounts in popular social media platforms and maximise the reach of your business.
Use social media platforms to share product listing and discount coupons. Doing so will attract interested customers from different social media channels directly to the product listing.
Maximise social media to advertise products and promotional sales is akin to paying for commercials on TV. The only difference is that using social media is mostly free.
Don't Use Review Groups
One of the quickest and most efficient methods of generating reviews for products. There is an underground network of consumers that write reviews in exchange for acquiring the product at a substantial discount.
Some sellers even offer the products almost for free just so they can accumulate many good reviews. One can find many willing reviewers in Reddit, Quora and look for review groups in Facebook as well. There are so many reviews groups in Facebook that it easily is one of the most efficient sources to get positive reviews quickly.
Conclusion
There are a variety of possible reasons not even a single customer has written a review for your online store. Organic reviews rarely happen, keep in mind that only two out of one hundred customers will take the time to write a product review out of the kindness of their heart. Prosperous e-commerce businesses make requesting and generating reviews part of their automated business process.
Connect With Us And Other Small Business Owners
Please head over to our Facebook Group for Small Business Sellers and interact with other small business owners.
Follow us on Facebook, Twitter, and LinkedIn to stay up to date with relevant news and business insights for your online business.
Subscribe to Our Newsletter

Business Insights for Your Online Business Presented with a Dash of Humor
We do not share your information and you can unsubscribe anytime.