eBay Brings Managed Payments to Germany
Sellers and shoppers on eBay Germany will soon experience faster and easier eCommerce transactions, thanks to eBay's new end-to-end payments solution.
Don't Miss
After launching its Managed Payments offering in the US in late 2018, eBay is rolling it out in Germany, which is one of its largest markets worldwide. The eCommerce company is offering its German customers a variety of payment options, including credit card, direct debit, Apple Pay, Google Pay and PayPal.
"Bringing our managed payments experience to Germany will provide a diverse testing ground for more payment methods as we expand globally. When managed payments becomes available in Germany and we continue to offer additional ways to pay, our sellers will gain more opportunities to access new buyers, who in turn will be able to pay how they choose in the streamlined payments experience." – Alyssa Cutright, VP of Global Payments, eBay
How sellers can benefit from managed payments?
To give buyers more choices and flexibility in choosing a payment method was eBay's main objective when it announced that it will centralize the payments process on its marketplace.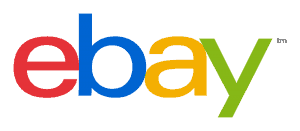 As a result, eBay sellers will benefit because payments made to them don't have to be coursed through PayPal; they will get these directly in their bank accounts.
What's more, even though eBay has replaced PayPal with Adyen as its back-end payment processor, sellers don't need to set up a new account as their existing eBay accounts will suffice for Managed Payments.
Aside from allowing buyers and sellers to pay and receive payments in one location, eBay's new offering sure does simplify the process of managing one's business on the marketplace. Don't you agree?
Feel free to share your thoughts on this topic in the comments below or join our Facebook Group.
Subscribe to Our Newsletter
We do not sell your information.
You can unsubscribe at any time.