eBay Postpones Good 'Til Cancelled in Canada Until July
eBay sellers in Canada will have to wait until July before they can apply the Good 'Til Cancelled format on their fixed-price listings.
Check Out These Resources
According to the 2019 Early Seller Update, all fixed-price listings on the eBay platform will be automatically relisted after 30 days starting mid-March. The eCommerce company even published an update on March 1, stating that GTC listings make it easier for a customer to find the items that they're looking for, which translates into more sales for a seller.
"We're aware of concerns some of you may have around managing GTC listings. Today in the Seller Hub Active listings page, you can see the start date of each of your listings. You can also sort by the start date to see, for example, your oldest listing at the top. With the start date, you can determine how long a listing has been active – but, currently, this requires you to do some math. By the end of March, we'll do the math for you and will show you the number of days each listing has been active." – Harry Temkin, VP for Seller Experience, eBay  
Last Friday, though, Temkin's post was updated and read as follows:
"Our goal is to introduce the capability to show you the number of days each listing has been active in Seller Hub in April. Until then, you can continue to use the current sort filter in Seller Hub to calculate when an item was listed. We apologize for this short delay in introducing this new functionality."
eBay's new GTC policy rolled out as planned in the UK on April 1. However, some sellers in the country are still unclear about how they will be charged for their listings.
No insertion fees for GTC listings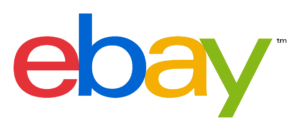 According to eBay's 2019 Early Seller Update, Good 'Til Cancelled listings count toward a seller's monthly free-insertion-fee listings, meaning they can list items for free.
After the 30-day duration of their listing, a seller will be charged an insertion fee. On the other hand, existing fixed-price listings with a different duration can continue until their specified end date.
The changes to the GTC policy took effect in Australia as early as February and in the US on March 18. Meanwhile, its postponement in Canada is a good thing, according to eBay's Canada team, as it allows them to ease the transition for sellers.
Are you in favor of eBay's new GTC policy or not? Share your thoughts with us in the comments below or join our Facebook Group.
Subscribe to Our Newsletter
We do not sell your information.
You can unsubscribe at any time.