eBay UK Spring Update 2019
Slightly earlier than expected eBay UK released their early spring update for sellers based in the UK.
This comes after a particular humble spell for eBay results wise regarding Q4 2018 and also some pressure from investors Elliott Management.
You can find the full update on eBay's dedicated page here.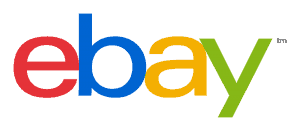 Looking over the update, there is not much that should shock eBay sellers or buyers.  The biggest news is that eBay has backtracked on forcing the use of their catalogue and are instead going to focus on improving the use of item specifics across the board.
The next most substantial updates are that buyers will be able to send sellers offers on certain eligible listings and that Buy it Now listings will just have the one duration of Good til Cancelled.
Nothing huge in this update to worry sellers, and no fee rises apart from the eBay motors category.
Connect with us: Head over to our Facebook Group for Small Business Sellers and interact with other small business owners.
Follow us on Facebook, Twitter, or LinkedIn to stay up to date with relevant news and business insights for your online business.
Subscribe to Our Newsletter

Business Insights for Your Online Business Presented with a Dash of Humor
We do not share your information and you can unsubscribe anytime.