eBay Unveils New Partnerships and Initiatives on National Small Business Week
In celebration of National Small Business Week, an annual event which pays tribute to small entrepreneurs in the United States, eBay unveiled new partnerships and initiatives which aim to support the growth of small and medium-sized American businesses.
Check Out These Resources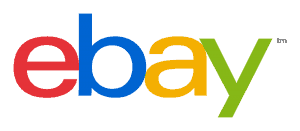 The eCommerce company kicked off yesterday its 14th Annual Seller Advocacy Day in Washington, D.C. It's a two-day event where 24 sellers from 20 states can meet with lawmakers and discuss issues affecting their business, such as postal reform and cross-border trade legislation.
eBay is also expanding its Retail Revival program to Baton Rouge, Louisiana. It's the sixth city to participate in said program which helps small businesses grow through eBay's comprehensive training and tools.
Local sellers in Baton Rouge will be joining those in Akron, Ohio; Lansing, Michigan; and Greensboro, North Carolina in the U.S., as well as participating sellers in Wolverhampton, U.K. and Halifax, Canada.
eBay has partnered with more than 300 small businesses through Retail Revival, which is responsible for the sale of over 260,000 items in 122 countries.
"eBay is built on the invaluable contributions of small businesses around the world, and we jump at every opportunity to lift them up and show our appreciation. This week, we're standing alongside our sellers nationwide to put a spotlight on their needs, while also providing resources and guidance to support their success." – Steve Wymer, SVP and Chief Communications Officer, eBay
Teaming up with Daymond John and The Score
eBay furthers its offerings to small retailers by teaming up with Daymond John, featured investor in "The People's Shark," in a special virtual conference on Instagram Live.
Titled "Daymond John x eBay Power Talk," the program offers business owners tips and advice for success. You can stream it tomorrow, May 9 at 6:30 p.m. EDT, and ask John questions related to eCommerce growth.
Aside from that, eBay is also partnering with The SCORE Foundation—the nation's largest network of volunteer, expert business mentors—and donating $50,000 to 150 small businesses.
What are your thoughts on eBay's grand plans which all coincided with the country's National Small Business Week? Share them with us in the comments below or over in our Facebook Group.
Subscribe to Our Newsletter
We do not sell your information.
You can unsubscribe at any time.