eBay's New Managed Payments Fee Raises Seller Outrage
Sellers on the eBay marketplace are dead set on leaving and selling on another marketplace, or even at a flea market, if eBay makes its new managed payments service mandatory by 2021.
Check Out These Resources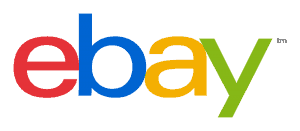 They resorted to this decision after receiving an email from the eCommerce company last
Monday telling them that they will be charged a per listing transaction fee of $0.25 starting Oct 1st this year.
Some sellers, especially those who sell multiple items from various listings, took to eBay's discussion boards to express their disappointment at the company and its lack of concern for them, particularly on the additional cost they will have to shoulder.
"As a seller who typically sells multiple different items on an order, this is going to be a huge increase in cost once eBay forces everyone onto managed payments. On a communication I received today from EBay, I learned they are going to charge a transaction fee of $0.25 for each different item on a customer order – where PayPal only charges me one $0.25 fee for the entire order. For example I had a $31.45 order yesterday, with 7 line items. My PayPal fees were $1.16 – with managed payments my fees would have been $2.60. Im just sick about this." – eBay Seller
In response to that, another seller said they will shut down their eBay store for good in 2020 and sell their leftover inventory at a flea market if eBay forces to migrate all sellers on its eCommerce platform to managed payments.
Has eBay forgotten its promise of savings?
When eBay introduced managed payments last year, it said online sellers can expect to see savings compared to their current payments processing fees. However, it seems that sellers of small ticket items are bound to spend more money than save with the layers of fees that come with this new service.
Aside from charging a payment processing fee, which is 2.7% of the total order value, eBay has added a $0.25 per listing transaction fee.
"The per listing payments fee will be charged for each listing contained in an order. If an order contains more than one listing sold, the per listing payments fee will be charged more than once. If a single listing contains multiple items, or multiple quantities of the same item, the per listing payments fee will be charged once." – eBay
The good news is that those sellers who signed up for managed payments before June 4 will not be subjected to the new fees.
What are your thoughts on eBay's managed payments system? Let us know in the comments below or over in our Facebook Group.
Subscribe to Our Newsletter
We do not sell your information.
You can unsubscribe at any time.