eBay revealed the 10 most expensive purchases made on the platform in 2017. Several of them benefited charities, with the most expensive listing netting a cool $2.679 million.
Number 1 – Power Lunch with Warren Buffett for $2.679 million
According to Forbes, Warren Buffett Net Worth is $84.3 billion. He is the CEO of Berkshire Hathaway, which is an American multinational holding company headquartered in Omaha, Nebraska.
It is through this company that he build his fortune in publicly traded companies, starting out with long term investments, but then transition to buying whole companies.
Buffett actually did not start the company, which traces its roots in the textile industry, but ended up as the majority shareholder in a spat over direction of the failing textile business, then run by Seabury Stanton.
Stanton had offered to buy out Buffett and both men agreed on a price of $11.5 per share. But when the written offer was presented to Buffet it was slightly lower than their oral agreement, so it angered Buffett and bought out Stanton.
Since textile was failing, the company needed a new direction, so he began investing in other companies and today Berkshire Hathaway is third largest public company in the world, and the ninth largest conglomerate by revenue.
Notable fully owned holdings by Berkshire Hathaway include Dairy Queen, Duracell, Fruit of the Loom, GEICO, Helzberg Diamonds, NetJets, Russell Brands, See's Candies and many more.
The investment community calls him the "Oracle of Omaha" as his picks and comments on the market are closely followed by many in the community. Buffett resides in Omaha, Nebraska, while much of the investment community is centered around New York City.
With his prowess in investing and being one of the top Philanthropists in the world, his Power Lunch was the biggest single item sold on eBay with all monies going to GLIDE.
Number 2 – All-Star Comics (Collectibles – Comic Book) for $936,223
Comic books seems to make this list every year. This exceptional piece from D.C. Comics fetched the number 2 spot for 2017 and is the only comic on the list. Portions of the proceeds of this item went to Trafficking Hope.
Number 3 – Elvis Presley's 1912 Wm. Knab & Co. Piano for $375,190 (Collectibles & eBay for Charity)
This sale was a bit of a bust at fetching only $375,190. Experts had estimated its value between $2.5 to $5 million. Maybe Elvis mania is finally over?
Number 4 – 2015 Rolls-Royce Other Base Coupe 2-Door for $274,888
Not your typical used car on eBay Motors and normally cars in this class sold in an auction find their way on one of the big televised auction events run by like Barrett-Jackson or Mecum.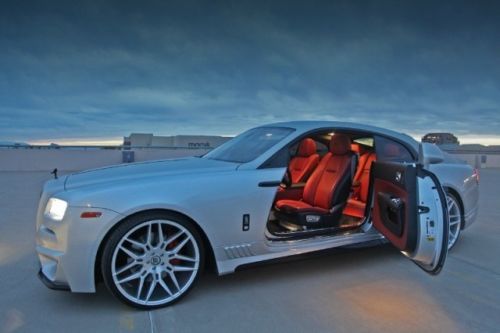 Number 5 – 1952 Topps Willie Mays #261 PSA 9 MINT for $234,201.86
There are still some Baseball cards with big values. And this mint condition classic did not disappoint and was the top selling baseball card on eBay. (Note: the image is not from the actual listing and does not represent the quality grade that was sold.)
Number 6 – Rolex Day Date Special Edition Platinum Meteroite Diamond 18956 – watch chest for $185,650
Rolex watches, not known for actually keeping the most accurate time, still are a big seller on eBay. And this special edition watch garnered almost as much as the medium price of a home in the U.S.
But there is a Rolex Watch contender on eBay now with an asking price of $465,000 and $50 for shipping (a different style watch from the one sold). Should it sell before the year is up, it would move to #3 on this list.
Number 7 – 2016 Cat 926M Wheel Loader Diesel Rubber Tire Tractor Wheel Loader Cab AC & Heat for $137,500
Finally something practical that sold on eBay and made the Top 10 for 2017. At this price it even came with A/C and Heat.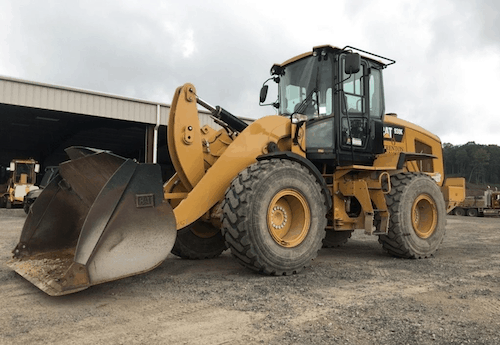 Number 8 – 6.55ct Diamonds Earrings Radiant Studs FY Flawless GIA GRAFF Inscription for $103,000
The top selling jewelry (if you consider watches something else), was this pair of earrings.
Number 9 – Sparton Nocturne the Holy Grail of Art Deco radios 1934 for $95,001
Who says you must have good copy to sell products on eBay. Here is the listing description for this vintage radio:
Vintage original restored Art Deco Sparton Nocturne radio.
As you know, you do not see these often. Probably about a dozen of these radios still exist and most are in museums. Barbara Streisand has two , one blue and the other one is peach.
If you are either a radio OR art deco collector, you will NEVER need to buy another work of art or radio !
I have ALL THE PROVENANCE about this radio ! This exact radio was described in the MAARC volume 10 , number 5 , of May , 1993.
I had the privilege to have this beauty in my house since 1996.
This radio is at the top of the peak !!! Do not miss your chance to own a part of early American history.
Ask if you have any questions before buying this radio or making an offer. Check my Ebay feedback……over 700 items @ 100% .
If you hit the buy it now price , I will throw in a Bluebird and 557 Sled for free….both in excellent condition !
Ask me about the history and PROVENANCE I have about this radio.
Thanks for your interest and God Bless !
Make an offer that I can't say no to !
Number 10 – New Hermes Birkin Vert Emerald Emraude + Fuchsia Bicolor HSS 30 Crocodile for $88,000
Rounding out the Top 10 is a gaudy looking handbag. One of eBay's campaigns for 2017 was "Fill Your Cart With Color" and clearly this is not boring brown…
There you have it, the Top 10 highest priced sold items on eBay for 2017. Data is from eBay purchases globally from 1/1/17 – 12/10/17.
Have some thoughts on these? Drop us a line in the comments section below.