eCommerce Influencer Series: Katie May – ShippingEasy
In this installment of our eCommerce Influencer Series, we are honored to have ShippingEasy CEO Katie May join us.
Check Out These Resources
We are grateful to her for taking the time out of her schedule to talk with us about eCommerce and how ShippingEasy is enabling online merchants to be more efficient.
ShippingEasy was founded in Sydney, Australia, but now has their headquarters in Austin, Texas. The company offers cloud-based shipping and inventory solutions to small and medium-sized businesses by streamlining order fulfillment while helping reduce shipping costs.
Since joining the company, Katie has been instrumental in growing ShippingEasy with innovative solutions and supporting merchants with a world-class and award winning customer service team.
So let's get to know Katie a little better. For anyone who doesn't know you yet, how did you get started in the eCommerce industry?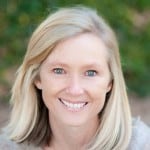 I'm an obsessive problem-solver that likes to win. I compulsively second guess how things work and wonder if it could be done better or faster. Today, I find myself standing in line at the airport and can't help turning over the process in my head evaluating alternatives to reduce the time sink. It's sometimes maddening but I can't seem to stop the gears.
I got started in the e-commerce industry when the lead investor in ShippingEasy asked me to meet with his team to brainstorm customer acquisition. I had zero intention of contributing anything but a brainstorming session on a Saturday– but within 2 months of that meeting – I joined the business as the CEO. I've never looked back.
Prior to ShippingEasy, I founded kidspot.com.au, the largest website for mothers in Australia and New Zealand, eventually selling the company to News Corp. I was also an executive for seek.com.au, and as CMO was part of the executive team that saw the company through its initial public offering, which ended up being the most successful internet IPO in Australia to date.
Looking back over the past 3 years what do you think have been the biggest changes in eCommerce and how has ShippingEasy tackled them?
Amazon has completely transformed the way consumers and sellers think about e-commerce. Two-day shipping is a table stake, irrespective of what channel you're selling on. In response, sellers have had to streamline order fulfilment and expand their carrier relationships to ensure the lowest possible rates. ShippingEasy continues to enhance our automation tools to eliminate repetitive decisions and adds new carrier services, further reducing the cost of expedited delivery.
With 40-60% of US households reported to hold an Amazon Prime membership, sellers need to qualify popular products for this designation and then comply with the rules and regulations that govern it. ShippingEasy not only supports Seller Fulfilled Prime (SFP) order management and label generation – but ensures seller compliance – which is critical.
Recent research confirms 55% of shoppers consider online reviews important for making purchase decisions. It is the rare merchant that is willing to ignore half the market – reviews are vital to success. Getting feedback started as a tedious, manual process. Automated options were limited and subpar even a few years ago. ShippingEasy has completely automated the process with review solicitation emails triggered by an order's delivery. These well-timed emails include product images and link directly to the review page making it easy for the buyer.
Multi-channel selling is common today. Once a seller nails product range, they want to distribute it as broadly as possible. The vast majority of ShippingEasy customers sell on three or more channels, including their own website plus at least two marketplaces. Expanding product distribution means more eyeballs and thus more sales. However, maintaining accurate inventory is challenging when products are offered on multiple channels that don't talk to one another. ShippingEasy has solved this by offering a comprehensive two-way-sync inventory management solution. This solution supports automated purchase orders to ensure required stock levels are maintained as well as real time reduction in counts as purchases are made across all channels – and then syncs back to all channels.
Amazon has pushed consumer delivery expectations to two days or less in the United States. What can small business merchants do to compete at that level and how can ShippingEasy help them?
Small business merchants need to start by shipping orders in real time. Many sellers also miss the delivery timeframe for USPS Priority Mail is 1-3 days across the entire country with no residential surcharges. Provided a merchant fulfills their orders efficiently and gets them to the carrier same day, they can meet consumer expectations without investing in expensive expedited services. ShippingEasy helps merchants streamline their order management, automate their shipping selections and print labels in real time as orders come in. ShippingEasy is FREE to smaller merchants so there is no reason every online seller can't master shipping. We also offer the lowest USPS rates and access to all other major carriers. So, the merchant decides the best carrier and service for a given destination and we can automate their preferences.
What are the top features in ShippingEasy that reduce order processing time and keep shipping costs in check to help small businesses operate more efficiently?
The ShippingEasy platform saves time and money in multiple ways. Our solution touts robust automation which cuts literally hours of time from online sellers' days when processing shipping. Our onboarding team even helps set up time-saving rules, customized for each business, that optimize shipping methods during an initial call.
Our technology offers smart features like Previous Selection, which automatically remembers previous shipping selections for products and fills them in when that product or product bundle is sold again.
As a multi-solution platform, ShippingEasy also allows online sellers to manage multiple aspects of their business from one place. With integrated Inventory Management and Customer Marketing solutions built in, ShippingEasy customers save the cost of using disparate solutions and the time spent jumping to multiple browser windows and apps.
Returns are a big pain point for most online merchants. In some categories such as fashion and accessories, "free returns" have become virtually mandatory. How can ShippingEasy help manage returns more efficiently, and do you have any tips for small merchants on how minimize return rates and costs?
Aside from wrong fit, not liking an item, etc, returns can happen due to human error in processing orders. One of the best means of minimizing returns for this reason is incorporating automation wherever possible. This is one aspect of ShippingEasy that online sellers can see an immediate impact once they get set up.
Taking advantage of scan-based return labels can also save time, as well as money, on returns. With scan-based labels, rather than paying for a label ahead of time with prepaid return labels, merchants only pay for the label when it's scanned on the way back. ShippingEasy can generate these labels alongside the outbound label allowing the merchant to slide it into the box when it's being readied for shipment.
Besides offering logistics and shipping features to streamline order processing, does ShippingEasy offer any solutions that help small businesses help market their products?
An often overlooked means of growing a business is to market to current customers. Not only is it cheaper to keep a customer than try to gain a new one, personalized efforts to gain repeat business from current customers solidifies the relationship with them. That's why ShippingEasy built our Customer Marketing solution—an email marketing and customer management platform that lets customers create one-time promotional emails and take advantage of automated product recommendations, abandoned cart, and product or seller reviews emails.
The Customer Marketing solution takes customer and order data and lets online sellers set up ongoing trigger-based automated email campaigns, or segment customer lists to create highly targeted one-time promotional campaigns. Both of these features help online sellers quickly and easily build their business with the people who've already shown interest in the sellers' products—their customers!
With Customer Marketing being about one year old now, what feedback have you received from small business owners?
It's been exciting to watch our customers bring in thousands of dollars in revenue thanks to their use of Customer Marketing. Whether through one-time promotions or automated campaigns like First Time Buyer and Abandoned Cart emails, ShippingEasy customers are seeing an average of $2,399/mo in added revenue – directly attributable to these emails.
Our customer RhoadsRoast has this to say about our Customer Marketing tool as part of their business:
"Email marketing is the personal side of our business, where we are passionate about our products. It's simple, fast, and rewarding! Product reviews and automated emails are an asset for repeat business…love it!"
Our customer Mason Bottle uses all three aspects of our platform to run their business: shipping, inventory, and customer marketing, and has seen thousands of dollars a month in return.
"I realized that I spent far too much time on logistics, customer care, inventory management, etc. and not enough time doing the things that actually drive sales, like marketing funnels and email automations. ShippingEasy can help e-commerce companies spend their time more efficiently so that they can focus less on logistics and more on generating sales."
Artificial Intelligence is the big buzz word in eCommerce. What area in shipping and order processing do you think will we see significant advances that are powered by AI?
On both the customer side and the e-commerce seller side, voice will have a major impact on the way we do business. With smart speakers like Alexa, Google Home, and Apple Home, customers will become accustomed to ordering items with their voice, meaning that online sellers will have to accommodate listings and selling techniques to be compatible with this type of search. Optimizing your listings will become absolutely integral.
On the seller side, we definitely see the possibility of using technology like Alexa to literally speak your shipping processes and have AI perform them. Things like "Alexa, how many orders do I have ready to ship?", "Alexa, purchase a label for this order.", and "Alexa, what is my current USPS postage balance?" will become a reality for online sellers once technology adapts. This will let sellers multitask like never before, which is why an Alexa integration is something the ShippingEasy team is currently working to make a reality this year.
ShippingEasy is located in Austin and the city is known for its unique cuisine. What are your three favorite restaurants that you think everyone should try at least once when they visit Austin?

You can't go wrong with these three:
● Clark's Oyster Bar for a day drink and fresh seafood
● ATX Cucina for unique Mexican food and a festive "girls night out"
● Jeffrey's for date night – great bar and the best steak in Austin
We want to thank Katie May very much for her insights into eCommerce and how ShippingEasy is helping small online merchants to be more successful.
READ MORE: ShippingEasy Launches Amazon Seller Suite
To streamline your shipping and start growing your business with a 30-day free trial of ShippingEasy, please visit them at www.shippingeasy.com or contact them by phone at (855) 202-2275.
---
Connect with Katie and ShippingEasy on Facebook, Twitter, and LinkedIn
Subscribe to Our Newsletter
We do not sell your information.
You can unsubscribe at any time.