Taking your offline business, online, is a big decision. But with eCommerce sales expected to make up 17 percent of all U.S. retail sales by 2022, there's no reason not to get in on the action and potentially increase your profit.
Nevertheless, there are some fundamental decisions that must be made before purchasing a domain, building a site and setting up an online presence.
As an SEO and marketing professional with years of eCommerce experience, I have learned a tremendous amount about the eCommerce world and what it takes to turn an offline business, digital. This is only half of the equation though, you have elements such as execution, what platform to choose, and other key considerations like will the move increase or reduce operations costs?
These are all equally important questions to pose prior to expansion — and I want to offer five practical tips on this very topic.
Is there going to be a learning curve?
Whether or not you have eCommerce experience, you'll want to do some research, but that's a given so let's shift to something more high-level. What isn't a given is, what will you need to know?
For starters, learn about your options for kinds of shipping, as well as their benefits/drawbacks.
Dropshipping
Under this model, you do not have inventory in stock, as you rely on third-party vendors to supply products for shipping. The seller merely acts as a broker, which reduces cost on many fronts. The major reason for this is, this does not require managing a physical space, just relationships with those who carry products you wish to sell.
You'll also need to know that a portion of what you make will go to the vendor who controls shipping.This will be included in the terms and conditions you agree to. While dropshipping cuts a few major costs if you choose to scale down or eliminate physical inventory space, it does still cost.
Traditional Shipping
On the contrary, 'traditional shipping,' if you'll allow me to use a generic term, is handled by the seller, who houses their products in a physical location. The seller manages the shipping process. It does cost a bit more for reasons previously mentioned, but offers a major benefit — customers will receive packages on time.
This comes with the assumption that you have a well-managed online presence.
What platform will I use to manage my online presence?
Next, think about the site's content, management and a search engine optimization. In terms of platforms to manage this workflow — the good news is, you have dozens of options. I have five tips for choosing a website builder platform to manage your newfound eCommerce store.
One of the best routes you can take is to utilize an eCommerce website builder that allows you create professional-grade websites with little-to-no-coding experience. eCommerce builders typically let you manage all aspects of your online store, not limited to but including:
Customer Relationship Management (CRM)
Marketing Efforts
There are other elements you can manage from within an eCommerce builder, and you want to ensure whichever builder you select, that its one with the below features.
SEO Optimization Tools
Optimize your website copy using Google Keyword Planner, a tool that can be used for planning keyword usage for a number of online media such as websites, social media and ads, although the tool is primarily used for ad planning. There are also services like Rabbit SEO that are offered as integrations with services such as Wix.
Mobile Optimization Tools/Templates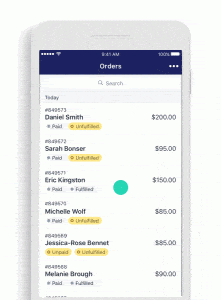 Starting in July, Google will downgrade search rankings of mobile pages with lethargic page loading times. This is where having a feature-rich eCommerce website builder comes in handy.
If the builder has apps, integrations and mobile optimization tools built into the platform itself — you are in good hands. This means mobile-optimized templates and/or the ability to edit the look and feel of your site's mobile version are important features.
Lastly, in considering the number of products you want to sell, what format they will be in (digital or tangible form) be sure your eCommerce builder can support all of the products you wish to sell. In the future, you can adjust the number of products you sell, so offering fewer products in the beginning, is advised — just to get your feet wet.
Will it help to further establish brand credibility?
The more your business is seen online, the better. Of course, this is generally if the commentary or whatever your company is being mentioned in online, is positive. Other than this, the more your business is linked to and utilized as a resource, the higher your chances of landing reviews are.
Online shoppers heavily rely on the reviews of past customers, which can lead to social media shares and increased social media-based sales.
Will it reduce operational costs?
Penetrating the online market will bring forth additional costs, relatively small compared to a traditional store's monthly expenditures. You will have to account for misc. expenses per usual, and as every business owner should — have a contingency plan.
Although you'll be paying a monthly (or annually) for an eCommerce website builder, you'll likely more than make up for it in newfound profit earned selling online. In some cases, if you're a sole proprietor, making the gradual transition to a fully-online store can be a wise move, and help reduce expenses such as:
Miscellaneous Expenses
Insurance
Will it increase my overall mobility?
Managing an eCommerce store can be done from anywhere in the world. This, by default, increases your chances of packing up and managing your business on the go while someone else manages elements like inventory replenishment.
Final Thoughts
The absolute bottom line is, once you find an online eCommerce website builder, you're then able to connect with third-party integrations such as Shopify and increase sales through its diverse set of loyal visitors.
In the end, you'll need to supplement nearly everything you do by a paid effort, be it via social media or in the form of advertisements on a search engine, you'll need to get your business in the face of relevant potential customers.