Instagram Displays Back-to-Back Ads in Compliance With Facebook's Demand
Advertisements are appearing one after another in the Stories section of some Instagram users as a result of Facebook's directive to double the volume of ads on the photo-sharing app.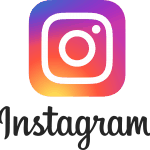 Instagram is currently testing back-to-back ads from different advertisers in hopes of improving the experience of its 500 million active users.
Instagram Insists on Putting User Experience First
According to a report from Adweek, Facebook has made it clear that advertisers' satisfaction only comes second to that of Instagram users.
It can be recalled that Facebook told Instagram in an executive meeting last year that it has provided the app with valuable resources that helped it expand its global reach. In exchange for this success, the social media giant expects Instagram to direct users back to Facebook.
Back in June, Instagram launched branded content ads, an advertising strategy that allows advertisers to reach a wider audience by promoting their brands through influencers.
What's your take on Instagram's back-to-back ads? Let us know in the comments below or over in our Facebook Group.
Dave Furness
Dave is a Co-Founder of eSeller365. For over 10 years he has been involved with eCommerce with a particular interest in the marketplaces and the huge opportunities available for sellers when utilizing a multi-channel strategy. After a year of being the UK's youngest eCommerce consultant, he built an education platform called UnderstandingE that showed the world how to utilize Magento as the "Third Generation of Multi-Channel software".
Dave has also created a YouTube channel dedicated to entrepreneurship and eCommerce as well as a podcast dedicated to mental health awareness. When Dave isn't working his main interests include learning and playing Chess, researching the Crypto and NFT space, and trying to find the nearest beach.
Subscribe to Our Newsletter
We do not sell your information.
You can unsubscribe at any time.