Amazon's footprint in retail stores just increased a little. While the deal with Kohl's department stores looks more like an experiment, it still could be a sign of more to come.
Recently Amazon purchased Whole Foods Market and placed Amazon lockers and Amazon Echo displays in select stores, made a deal with Sears to sell their products on the Amazon.com site, and now will operate ten 1,000 square foot boutiques inside Kohl's stores.
These small stores will be called Amazon Smart Home Experience. In the Amazon boutique, shopper can test and purchase Echo devices, Fire tablets, and even setup home installation of Amazon products.
The new Amazon Smart Home Experience at Kohl's will roll out in the Los Angeles and Chicago areas starting next month next month.
Before jumping to any significant conclusion of an impending takeover by Amazon of Kohl's, it is important to note that only 10 of these boutiques are being launched. Kohl's operates over 1,100 department stores in 49 states.
The store within a store concept is not new to department stores. Finish Line, a retail chain of athletic shoes, operates 660 stores nationwide, of which 450 are located inside Macy's stores.
While a shopper can use a Macy's store card to purchase products at Finish Line stores operated inside of Macy's department stores, Macy's coupons and rewards programs do not apply to these stores. Finish Line itself maintains their own coupon and rewards program.
There was no announcement by Amazon or Kohl's on how the stores integrate within the Kohl's stores, but it is likely a similar arrangement as Macy's has with Finish Line.
MORE TO COME?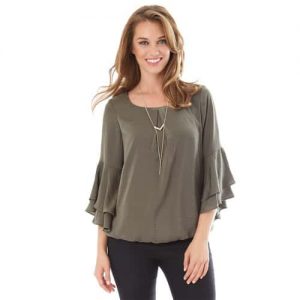 Obviously with Amazon involved, one can never rule out an expansion of the relationship.
In the Sears deal, Amazon gained access to the Kenmore line, so there is always a chance that Amazon may strike a deal to carry any of the following Kohl's house brands.
Apt. 9, clothing and shoes for young men and women
Croft & Barrow, men's and women's clothing and shoes
Sonoma, casual clothing and shoes for men, women, and children
American Beauty, men's and women's patriotic clothing
Tony Hawk, men's and boy's clothing and shoes
Urban Pipeline, casual clothing and shoes for men and boys
Daisy Fuentes, women's clothing and shoes
Jumping Beans, baby and children's clothing and shoes
Tek Gear, active and athletic clothing and shoes for men, women, and children
So, women's and girls' clothing and accessories, swimwear, sleepwear, shoes
Mudd, women's and girls' clothing
Candie's, women's clothing and accessories
There is a possibility of a win win here for both parties if they choose to expand their relationship. And since the arrangement with Sears involves appliances, a deal with Kohl's to carry some of their house brands would be complimentary.
For the time being, this experiment may help drive some foot traffic to the select Kohl's stores. But it is hard to see what real benefit Amazon receives in return unless there is another side to this deal we've not heard about.
Again, another story with more questions than answers. Let's see where this goes. We would love to hear your thoughts on this in the comments section below.
Subscribe to Our Newsletter Today
Stay in touch with the latest business insights for your online business
We do not share your information and you can unsubscribe anytime
Connect With Us And Other Small Business Owners
Please head over to our Facebook Group for Small Business Sellers and interact with other small business owners.
Follow us on Facebook, Twitter, and LinkedIn to stay up to date with relevant news and business insights for your online business.