Traditional retailers are hoping that their in-store strategies will help them attract a greater share of customer sales just in time for the holiday shopping season and Black Friday.
However, consumers believe that a knowledgeable sales associate can make a difference between leaving the store frustrated or delighted with their overall experience.
"The massive competition from e-commerce titans like Amazon and the ever-growing shift to online shopping have accelerated the urgency for retailers to give shoppers a compelling reason to enter their store," Bill Zujewski, EVP of Marketing for Tulip.
Mobile-empowered employees
According to Tulip Survey, mobile work devices can actually help workers increase sales and even improve the overall customer satisfaction.
Although the survey also discovered that 61% of store associates are not equipped with mobile devices and 17% of them are interacting with customers, Markets Insider wrote.
The survey also found out that almost half of store associates say that the consumers are more knowledgeable about the products than they are.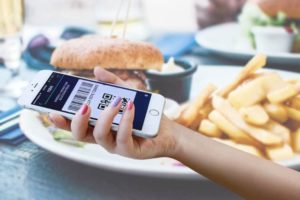 44% of the store associate respondents say that they spend too much time folding clothes and stocking shelves rather than spending time engaging with their customers.
Nearly a third of associates said that they do not have the means to look up the store inventory real time, while 40% of the respondents can only look up in inventory that's in stock in the physical retail location. This can be a missed opportunity to order online in the store which can save possible sales on out-of-stock items.
Tulip is a mobile application provider that focuses on providing assistance to retail employees. The company's mission is to harness the power of advanced mobile technology to deliver a much smoother service to both retail associates and their customers.
Do you agree with The Tulip Survey or do you actually utilise mobile assisted employees in your own store? If so let us know down below.