The Impact of New VAT Rules for UK Sellers on eBay
eBay has recently implemented an additional 20 percent addition to VAT for UK eBay sellers.
Check Out These Resources
This will begin in August this year as part of the restructuring eBay is doing since becoming independent from PayPal back in 2015.
Naturally, this will have much impact for sellers on the UK eBay platform.
What is changing for VAT on eBay?
On the 1st of August the contract between sellers in the UK and eBay will swap to eBay (UK) Limited instead of eBay Europe S.à r.l.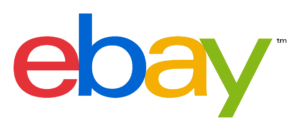 The UK is one of the largest markets for eBay. In 2016 eBay revenues from the UK was at $1.3 billion, making it a large part of its market.
With the VAT increase, those who would be most affected would be sellers who are active in eBay but have not registered with HMRC.
Large sellers are also affected as it would affect as much as 40 basis points from their margins.
However, small private sellers need not worry, as this would only affect sellers who make £85,000 or more which is above the VAT threshold.
Most small sellers therefore would be largely safe from it.
For sellers who are already registered, no additional costs will be made on them.
Tax credits can offset the VAT paid by those who are registered.
Mainly then, it would be high volume sellers who would be affected by the 20 percent addition to VAT for UK eBay sellers.
Find out more
We are obviously not experts when it comes to Tax implications for your business, and would always recommend seeking professional advice from experts.
With that said, you can find out all you need to know from eBay using this link here: http://sellercentre.ebay.co.uk/business/news/spring2017/vat-changes
Furthermore if you have any questions about the tax threshold in the UK then you can find out more here: https://www.gov.uk/vat-registration-thresholds
If you are a UK eBay seller then let us know how these changes will impact you and your business in the comments below.
Subscribe to Our Newsletter
We do not sell your information.
You can unsubscribe at any time.