Q&A With Cas Paton From OnBuy – Fastest Growing Marketplace Goes Global
Whilst 2020 has been a troubling year for many, eCommerce has been the shining light for many business owners. Few have experienced this opportunity on the scale that UK based marketplace OnBuy has.
The world's fastest growing marketplace has experienced three consecutive years of 600+% growth and shows no signs of slowing down. In this Q&A we talk to the Founder and CEO Cas Paton about what the future holds for OnBuy and their continuing global expansion.
Q. Firstly Cas, we want to congratulate you on another fantastic year with OnBuy.com. Even in challenging circumstances nobody could have predicted, OnBuy saw another 600%+ growth year. What do you attribute to OnBuy's continued success?
Thank you! It was certainly an unexpected year for everyone, but I'm pleased that OnBuy has been able to bring even more value to customers while driving such incredible success for our retailers.
The core driver behind our success is our unique model, and the fact that both retailers and customers see the immense value in this. OnBuy was founded on pillars of fairness, transparency and ethics, and we carry those principles through to everything we do today.
We put the power in customers' hands: we list all the retailers selling a product on the product page – including each retailers' price, delivery information and their reviews – so customers can easily choose who they'd like to buy from. We don't influence the sale or try to push our own products because we don't have any of our own stock to sell – we don't compete against our sellers by selling our own stock, and we never will.
This transparent and ethical approach encourages greater confidence in retailers and fosters trust with consumers. We now offer customers a huge amount of choice and fantastic prices across millions of products, and we provide retailers with the opportunity to partner with us and share in our success.
Q. As the fastest-growing marketplace in the UK and a plan to launch in 140 countries by the end of 2023, what does the short-term expansion plan look like? Which countries are on your radar regarding biggest opportunities right now?
We started our launch into the first 42 countries at the end of 2020 and we're rolling these out to sellers in stages. The countries we'll be focusing on over the next few months include the United States, Canada, Australia, New Zealand, Hong Kong, Singapore, UAE, South Africa, Philippines, Malaysia, India, Israel, Nigeria, Egypt, Kenya, Saudi Arabia, and Sri Lanka. Each country brings a unique opportunity, in my opinion.
We also have a lot of exciting things in the works that'll enhance our platform for users in the UK and beyond. We're launching the OnBuy app in 2021 for both iOS and Android, which will mirror the choice and convenience of the OnBuy website for customers all over the world. We're even launching a new deals solution to bring customers the best deals.
Q. One of the largest challenges with any marketplace is what I call the "Chicken and Egg paradox" what I mean by that is, in order to attract more sellers to the marketplace, you need a growing number of buyers, but to attract more buyers you need a larger catalog of products i.e more sellers. How do you envisage tackling this challenge as you enter new territories?
We absolutely faced this paradox when we first launched OnBuy – we call it 'the marketplace conundrum'. We have a 'secret sauce' that will enable us to easily expand into new countries.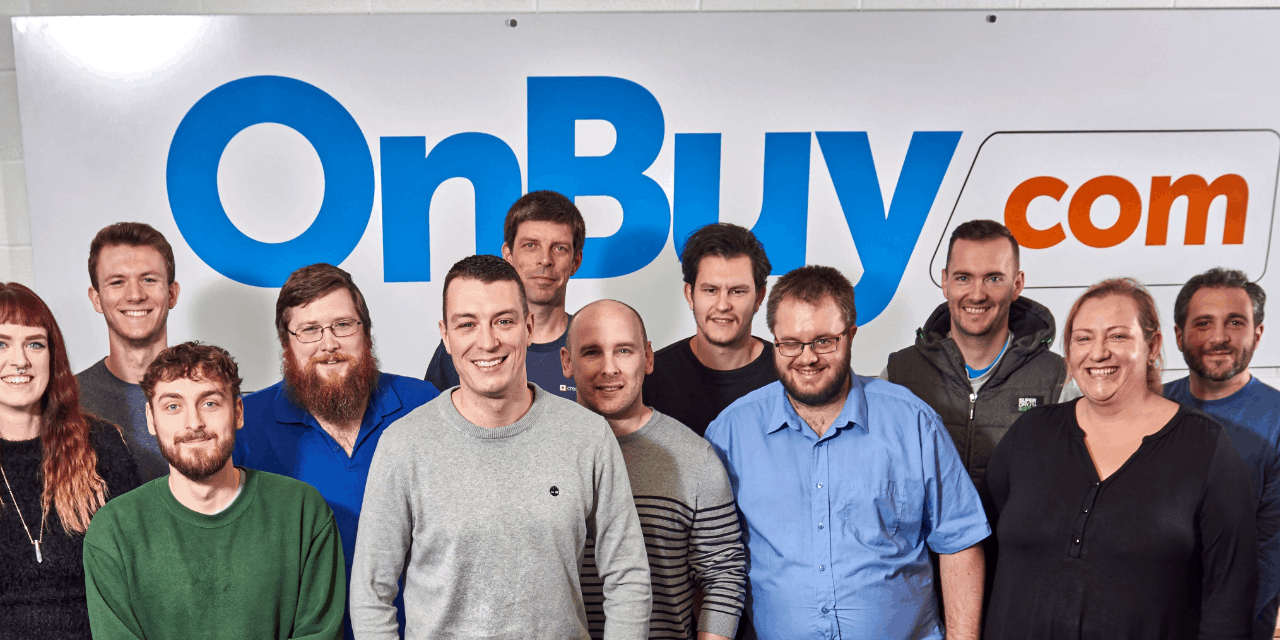 We already have over 32 million products, and making suitable products globally available gives us over 525 million products ready to roll out internationally, with a whole host of global retailers ready to add their products. Combine this immense product range with our extremely efficient infrastructure and network of global partnerships and we're ready to fly.
This powerful combination will allow us to scale rapidly into new territories and offer customers across the globe a completely location-tailored shopping experience, with the ability to pay in their local currency thanks to our partnership with PayPal. Ultimately, we'll offer customers across the globe more choice, more savings and more convenience through a trusted, secure platform, while enabling retailers to easily sell to a world of customers through a marketplace that champions their success.
Q. At eSeller365 we have a large US audience, so on their behalf I must ask, when can sellers and buyers alike expect to have OnBuy as a new and exciting marketplace for them to use?
Very soon – watch this space!
Q. The USA has a unique geographic challenge compared to the UK, how do you envisage tackling the challenge around fast delivery?
We're launching the OnBuy Fulfilment Network in 2021, a powerful network of delivery carriers and providers who can streamline and optimise the fulfilment and delivery process for retailers.
The OnBuy Fulfilment Network will not only give sellers access to the best fulfilment options, no matter where they are in the world, but it'll ensure customers feel even more confident in receiving their purchases safely and on time.
Q: Anything else you'd like to share?
If you're a retailer, start selling with us now – our worldwide scale-up is underway, so now is the perfect time to join and grow your business alongside us.
Dave Furness
Dave is a Co-Founder of eSeller365. For over 10 years he has been involved with eCommerce with a particular interest in the marketplaces and the huge opportunities available for sellers when utilizing a multi-channel strategy. After a year of being the UK's youngest eCommerce consultant, he built an education platform called UnderstandingE that showed the world how to utilize Magento as the "Third Generation of Multi-Channel software".
Dave has also created a YouTube channel dedicated to entrepreneurship and eCommerce as well as a podcast dedicated to mental health awareness. When Dave isn't working his main interests include learning and playing Chess, researching the Crypto and NFT space, and trying to find the nearest beach.
Subscribe to Our Newsletter
We do not sell your information.
You can unsubscribe at any time.