Seller Feedback Is Essential For Uber, eBay and AirBnB
User experience is important in any aspect of commerce and especially true today for eCommerce.
Check Out These Resources
Feedback on sellers can make or break a product or company. Good seller feedback would mean more potential customers. However, bad feedback is certainly detrimental for any product or company.
When the traditional trust points are removed, online shoppers have to rely on the feedback and social proof of fellow customers.
The importance of seller feedback
This has essentially been the thought when eBay made seller feedback a feature on its site in 1997. The object is for both customer and user to rate each other.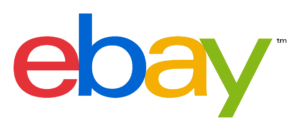 The customers rate the seller, and sellers get to rate customer feedback as well. The purpose of feedback is simple—it puts at ease customers about a product or company.
Key to this is trust in the seller. A seller that is trusted would have customers return to time and again. Conversely, a seller with bad rating would have a hard time getting trust from people.
In online transactions trust is essential. Unhappy customers can take down a product or company based on how much negative feedback it gets.
While feedback is essential, it has its drawbacks as well.
AirBnB hosts can turn down guests based on feedback and even photos. This goes back then to building reputation for companies. The people who give feedback matter as much as the products sold by the company. Who is supporting them makes as much as difference.
This can also create a dilemma for sellers on what platform they will use.
Having products on Amazon would be practical since there is buyer trust in a big brand name.
Putting products on one's own site can be a risk since people will still have to know who the seller is, and building trust can take time. This wouldn't be a problem then if the products are on a site as big as Amazon.
Let us know your thoughts, what has the impact of seller feedback or buyer feedback been on you as a business?
Subscribe to Our Newsletter
We do not sell your information.
You can unsubscribe at any time.