Seller Ledger Bookkeeping Now Connects Directly With Amazon Seller Central
With the defunct GoDaddy Bookkeeping service having left a noticeable gap, Kevin Reeth, one of the original founders of Outright.com (later: GoDaddy Bookkeeping), launched Seller Ledger earlier this year to provide marketplace sellers with a robust bookkeeping platform.
This week, the company shared exciting news for Amazon sellers: "We are proud to announce that Seller Ledger now connects directly with your Amazon Seller Central account to help automate much of your Amazon business accounting."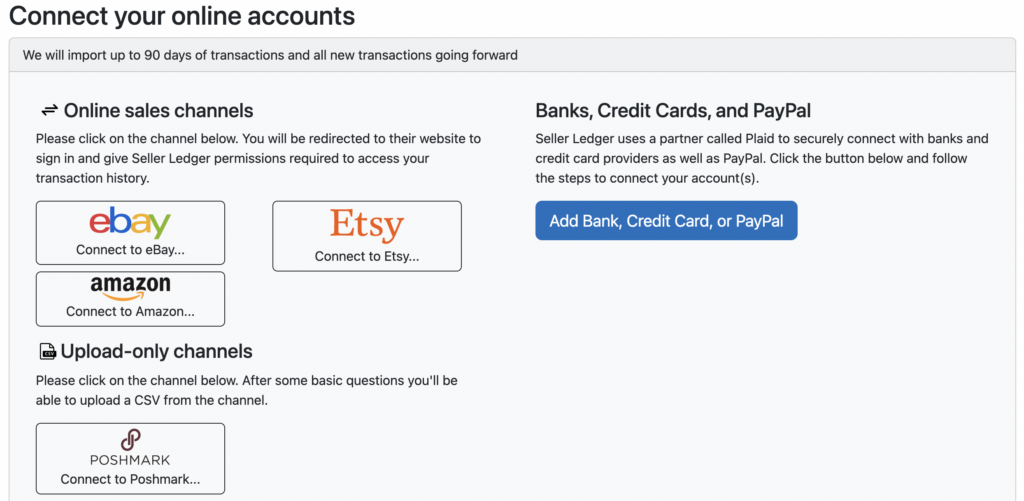 This integration demonstrates Seller Ledger's commitment to simplifying accounting for sellers on various marketplace platforms.
For those familiar with the functionalities offered for eBay and Etsy, this integration with Amazon Seller Central mirrors those capabilities.
Users can effortlessly link their Amazon account to Seller Ledger. The platform will then automatically import sales and expenses, categorizing them for a streamlined bookkeeping experience.
"Just log into your dashboard and click the 'Add Account' button to link your Amazon account," the announcement explained.
A distinctive feature of Seller Ledger is the flexibility it offers its users. Similar to the customization options available for eBay and Etsy, Amazon sellers can also adjust their settings. This ensures that the information is categorized precisely as they prefer.
However, Seller Ledger said that "Amazon did limit the number of people we could link during the beta period," and some transaction types may show up that they had not seen.
If this occurs, the Amazon import will pause, and the company will be alerted on its end to incorporate support for the new transaction type.
Seller Ledger Embracing Multichannel Selling
Beyond just Amazon, Seller Ledger is clearly gearing up to be a holistic solution for marketplace sellers.
They mentioned their ongoing work towards integrating Mercari, following their recent announcement about Poshmark. Additionally, they are developing functionalities to support CSV file uploads for banks that may not be directly supported or need to be more integrated.
Seller Ledger is rapidly evolving its capabilities, and with the new Amazon integration, it will be able to attract an even larger user base.
In addition, the platform has been listed in Amazon's Selling Partner App Store, where customers can learn more about the product and leave reviews.
Richard Meldner
Richard is co-founder of eSeller365. He has over 17 years of experience on eBay which includes tens of thousands of sales to buyers in over 100 countries and even has experience with eBay's VeRO program enforcing intellectual property rights for a former employer. And for about two years Richard sold products on Amazon using Amazon FBA in the US.
To "relax" from the daily business grind, for a few weekends a year, he also works for IMSA as a professional race official.
Subscribe to Our Newsletter
We do not sell your information.
You can unsubscribe at any time.