Selling Without Borders: How to Grow Your Ecommerce Sales Internationally
As more and more organisations embrace online sales, it has become more of an expectation than a preference that businesses will have some form of ecommerce platform. After all, one of the great advantages of ecommerce is its reach. The existence of your content on the internet means it can be accessed from almost anywhere in the world, giving you the scope to make sales globally.
Of course, it's not enough to simply hope the sales will roll in. The rising popularity of ecommerce has given rise to a myriad of online businesses, across seemingly every industry. So if you want your business to stand out from the crowd, you will need to find ways to boost its appeal on a global scale. Fortunately, you can significantly improve your overseas impact, and drive sales internationally, just by making a few changes to your business plan.
Do Your Research
In order to determine in which countries you could have the most success, it is important to figure out where your existing web traffic comes from, and also to determine whether there are any locations that might particularly favour certain products.
The next step is to run some tests to ensure that your website functions correctly. Make sure that it displays correctly on all major browsers, as well as mobile phones and tablets. It would be a shame to invest all your time and effort in expansion only to be held back by a technical issues. This will also give you a chance to identify areas of your website that could be improved or repurposed as you move into the global market.
Market research is essential, as you will need to develop a comprehensive framework for your expansion that is tailored according to an in-depth understanding of your target demographic.
Plan Your Rollout Strategy
An efficient way to reach new international markets is to develop a marketing plan that can be repeated for each new area, whilst being tailored to the specific preference of that region.
Test the waters by selling your product on an existing international platform. This can help you determine the viability of expanding your business in that region, and identify potential competition.
Hire translators with local knowledge. Even if you only plan to translate key pages, it is important that your brand voice gets across, and that you have someone to help you steer clear of potential taboos. An experienced translator will be able to weed out idioms, capture the nuances of your copy, and rewrite it in a manner that engages with your target market.
Plan for the future. To ensure you have the potential to keep expanding, it is important to factor scalability into your business plan. Consider investing in cloud computing and hosted telephony, so you can easily connect to your business network from anywhere in the world.

Targeted Metamorphosis
Once you have made up your mind to begin trading internationally, you will need to think carefully about how to optimise your website for global sales. The first step is to ensure that potential customers can quickly determine that you can fulfil overseas orders.
However, to make your business truly accessible to customers around the world, it is likely that you will need to make several design changes. For example, to accommodate the requirements and expectations of your target markets, you need to consider the following:
Payment providers. You will need to ensure that you can receive payments in the currency of the country you aim to sell to. This may mean using an alternative payment gateway, and factoring transaction fees into your price structure. PayPal recently launched a Global Sellers service that helps small-medium businesses sell internationally
Site language and aesthetic. Even if your initial foray into global ecommerce only targets English-speaking countries, you will still need to review your site content. Be wary of idiomatic phrasing and language that could be confusing to your customers.
Shipping charges, including import and export duties. Make sure you have done your research regarding import and export regulations for any countries you hope to cater to. Some products may require specific labelling to prevent them from being detained by customs. Other items may be restricted in certain countries, and failure to observe these regulations could have serious repercussions for both you and your customer, not to mention the reputation of your business.
Localisation. When planning international marketing campaigns, bear in mind that most holidays and festivals are not global, so tactics that work well in one area may fail utterly in another.
Around the clock customer service. As your business will be operating across multiple time zones, it is important to ensure that customers can reach someone with local language capabilities, and that they can do so during normal business hours for their area.
Consider an Integrated CMS
A large-scale redesign can require a significant investment of time and resources, especially if you are targeting many diverse countries. To make things easier, however, you could use a hosted content management system (CMS) such as Shopify, which now powers over 500,000 stores worldwide.
The advantage of this is that not only are you able to make site-wide changes without interfering with sales; a good CMS allows you to customise many aspects of your user experience with minimal manual effort. This could include creating versions of web pages in other languages, or changing the site's theme for a promotional event.
The integrated tools can also be useful for monitoring analytics, giving you a more comprehensive picture of what is and isn't working for your business. Furthermore, the ability to create a cohesive aesthetic throughout all versions of your website will help to increase familiarity with your brand.
Never Stop Marketing
Of course, none of your hard work will achieve its full potential if you don't advertise. Take advantage of social media's reach, and consider the potential of paid advertising on these platforms. Encourage customers to share your content, and encourage dialogue on your social media pages, enabling you to engage directly with your audience.
Regular, SEO-friendly content, in the form of blog posts, videos, and even guest posts on related sites, can also help boost awareness of your brand, whilst simultaneously improving your page rankings. In addition, the more often people notice your content, the faster you build recognition and familiarity, increasing the chance of conversions.
Take It One Step at a Time
After an initial success, it can be tempting to go all in and attempt to expand your business all at once. However, by building up trade in one area at a time, you establish a firm foundation for your growing business, and avoid overstretching your resources.
Know your limits, and always plan ahead, aiming to put as much passion and energy into the growth of your business as you did into establishing it in the first place. After all, it is that enthusiasm that you want to inspire in your potential customers.
Naturally, running an international ecommerce business takes time and dedication. Yet, if you keep the above tips in mind, and take the time to map out each stage of your expansion, you will have set yourself up for success. From there, it is ever onwards and upwards. You can continuously improve localisation, and evolve your rollout strategy, making each step easier than the last as you work towards developing a fully global business.
Victoria Greene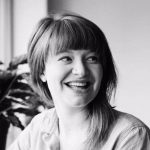 : Marketing Consultant & Freelance Writer.
I work with ecommerce businesses and entrepreneurs to create effective content, marketing and SEO strategies. I am always happy to share my knowledge and love discovering new ways to connect with audiences.
Victoria Greene
Subscribe to Our Newsletter
We do not sell your information.
You can unsubscribe at any time.