Sendle just released a new feature that is actually pretty common among shipping software. Starting now, U.S. customers can create SCAN Forms for their USPS orders with shipping with Sendle.
Check Out These Resources
The forms can help tremendously when dropping off packages or having them picked up during your regular pick-up time. This enables small businesses to focus on growing their business instead of standing in line or scanning a bunch of labels.
If you are unfamiliar with SCAN Forms, they enable you to combine USPS shipments into one pickup record.
The SCAN Form combines all USPS packages into a single, scannable barcode that can be printed and given to the USPS driver at pickup or at the post office when dropping off packages. It is one of the simplest ways to ship packages with the U.S. Postal Service.
Here is an example of what a SCAN Form looks like.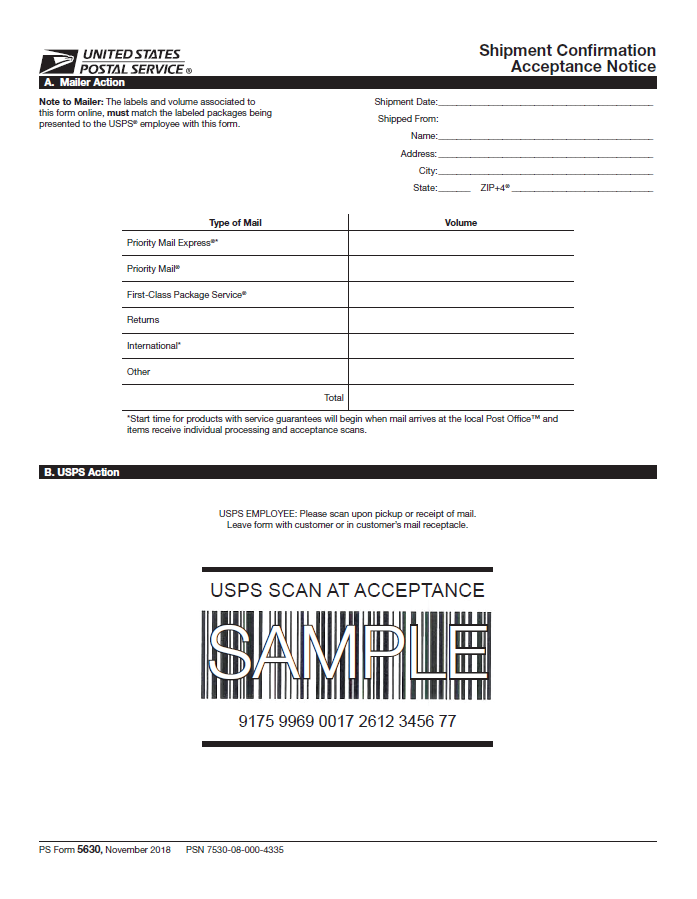 Scan Forms are available today in the U.S. Sendle Dashboard.
Subscribe to Our Newsletter
We do not sell your information.
You can unsubscribe at any time.