Solution Spotlight: Frooition
In this blog series, we are putting the spotlight on solution providers that eCommerce sellers will find useful. 
Today we shine the spotlight on Frooition, a branding specialist that focuses on creating designs that help people sell.
About Frooition
Frooition has been helping retailers brand and design their multi-channel eCommerce sales platforms for more than 15-years. However, according to Andrew Pinner, Frooition's head of business development, to describe Frooition as a "web design company" would be a gross underestimation of their service.
"This isn't just about pretty pictures…Frooition is a branding specialist that focuses on creating designs that help people sell. It's about design, it's about technology and it's about understanding how consumers engage with brands online. Everything we do is geared towards increasing conversions." – Andrew Pinner, Head of Business Development, Frooition
The team at Frooition are better qualified than most other eCommerce "designers" to substantiate the claim that their services can enhance sales. As eBay's only certified design partner they have the honor of working with some of the world's biggest brands, including names like Bose, GoPro, and Puma, building out their eBay store experiences, ensuring brand consistency and delivering support around eBay best-practices to maximize sales.
Frooition's reputation is enhanced further by the fact that they are also the only branding and design agency to sit on eBay's developer council. As such, they are granted privileged access to the marketplace's development roadmap. In an industry where change is the only constant, this presents Frooition's clients with a huge benefit over their competition. This was perhaps best demonstrated recently when Frooition helped thousands of eBay sellers (including many of their competitors' clients) become compliant with eBay's active content rules, successfully ensuring they did not miss out on sales.
To learn more about Frooition's eBay branding, design services, and software services visit: https://www.frooition.com/ebay.html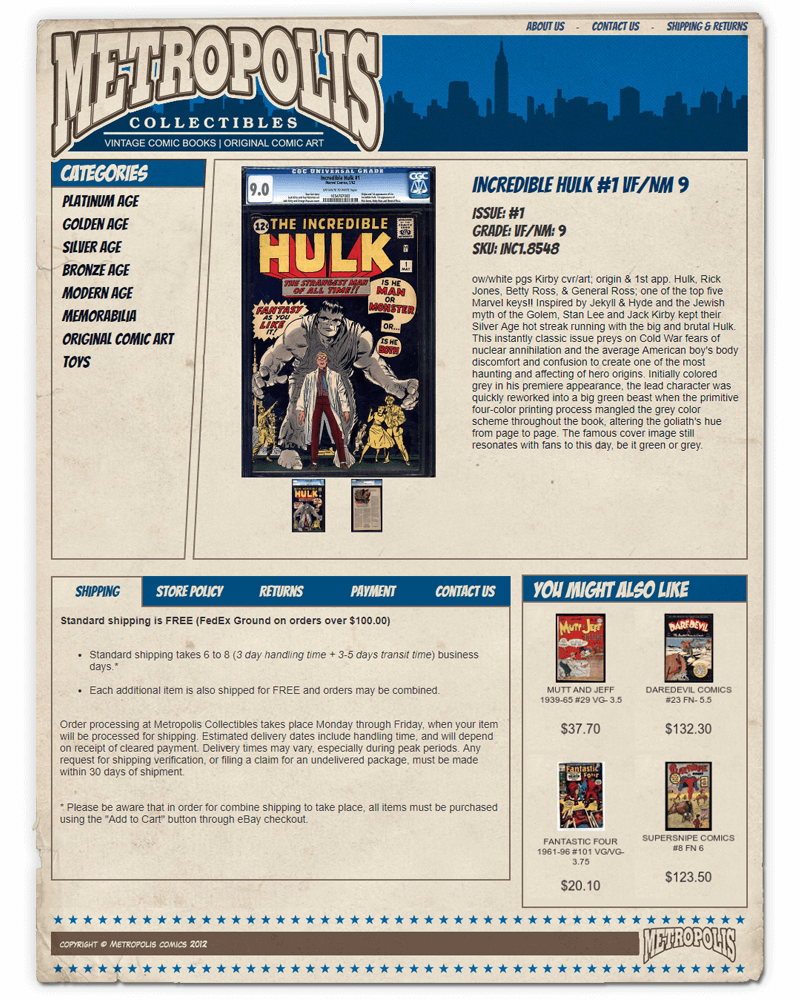 Scalable Solutions
The team at Frooition pride themselves on being able to scale their solutions to suit the needs of individual sellers. As such, they are equally at home working with big-name retailers with rigid brand guidelines as they are with smaller sellers who want to "up their game" and sell more. Their ability to work with a diverse range of sellers and the scale of their operation gives Frooition access to incredibly powerful data regarding sales optimization.
Regardless of whether a seller is using Frooition's low-cost, customizable template designs or employing a fully bespoke design service, they all benefit from the company's position as thought leaders in eCommerce branding and design.
"You don't need to be an experienced eCommerce seller to work with Frooition," says Pinner. "It's more about having the ability to source product."

"If a seller has access to a product and knows who typically buy that product and why we can help them sell more."
Pinner highlights how different product types influence how Frooition position design and brand elements.
"Frooition's 15-years of experience and scale of operation enables us to understand the 'flow' of specific customers and how the positioning of certain elements on the page can impact on sales," says Pinner.

"With a commoditized item, like a phone case, it's important to make sure the seller positions their best-looking products right at the top of the page, encouraging the buyer to make an impulse purchase," says Pinner. "With a more considered purchase, like a guitar, the seller may first wish to present their credentials as an expert guitar seller first, offering more detailed information in the listing and giving the buyer greater confidence in their service."
Multi-Channel Selling
Frooition's expertise goes beyond the worlds of marketplace sales on eBay.
A major area of growth for Frooition and their clients is through the development of hosted eCommerce platforms including BigCommerce and Shopify.
"We very much believe in using marketplace sales to initially attract customers and then, through careful branding and promotion, drive increasing volumes of sales through an own-site store," says Pinner.
Frooition offers a platform-agnostic service. Essentially, it's all about whatever system offers the best solution for the seller. Again, this all depends on the type of product available to the seller and who they want to sell to.
"For example, if someone sells a very specific product or they have a limited product range, Shopify wins hands down," says Pinner. "Alternatively, BigCommerce is the clear choice for a seller with a deep inventory and a lot of categories. The pricing for our design services across both of these platforms is exactly the same. It's just about which service offers the best solution for the client."
To learn more about Frooition's BigCommerce and Shopify branding and design services visit: https://www.frooition.com/ecommerce-website-design.html
Affordable Branding Starts Now
"It's important to know that you don't have to grow and wait to be able to afford to have a brand online. In fact, it's more affordable than people think," says Pinner.

"You don't need a certain level of GMV. You don't even need to be currently selling online. If you have access to products – Frooition can help you position yourself online, create the personality behind your brand and enable you to compete."
Scale Up for the Holidays
With the peak holiday season just around the corner, online sellers should be focused on maximizing their sales potential over the coming months. There is still time to optimize your sales channels with professional branding and strategically designed templates – but time is limited.
To learn more about how Frooition can help you sell more through their professional branding and design services speak to one of their advisors today in the UK on +44 (0)1384 480 810, the US on +1 512-831-7600 or visit https://www.frooition.com
John Hayes
Subscribe to Our Newsletter
We do not sell your information.
You can unsubscribe at any time.