StockX Cancels Influx of Orders After $100 Discount Code Leaks Online
It was a rough weekend for the well-known authenticated sneaker marketplace StockX after a $100 discount code was leaked online. News of the discount code soon spread like wildfire on social media sites like Twitter and Reddit which led to a huge amount of orders being placed on the site.
Check Out These Resources
Snearkeheads were quick to jump on the discount code and began sharing screenshots of their orders going through like the example below featuring the Yeezy slides that someone was hoping to get for just $28.86 instead of $104.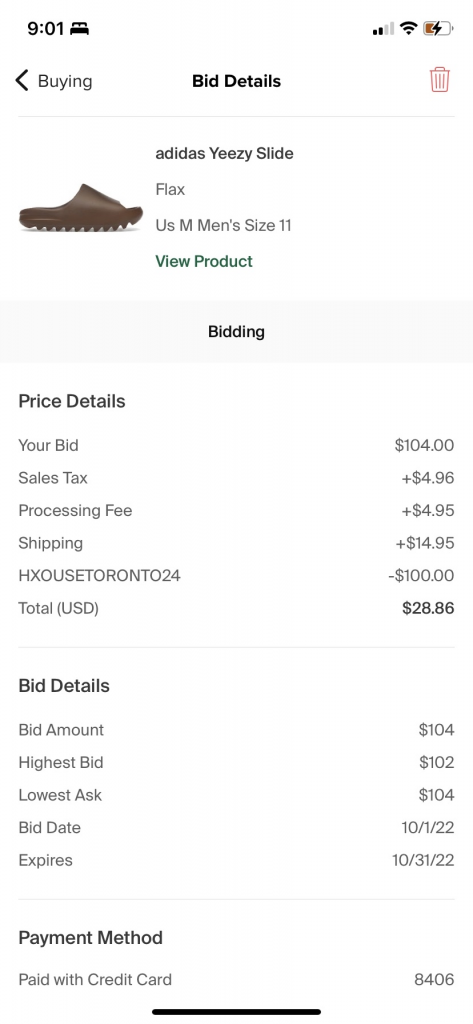 Twitter account Sole Retriever, a media company dedicated to the sneaker community alerting them to restocks and information has stated that StockX has canceled over 50,000 orders because of this discount code leak. If that turns out to be true that would have obviously cost the company upwards of $5 million in discounts.
Statement from StockX
Many hopeful buyers started receiving notifications that their orders had "failed the authentication process" and as such would be getting a full refund for the amount they had paid. In some cases, this is a couple of dollars and for others amlounts in the hundreds.
StockX released an official announcement that you can read below:
"At StockX, protecting the integrity of our marketplace is of the utmost importance to us. We recently discovered unauthorized use of a coupon code. As such, we have canceled these orders. We notified all affected customers of this cancellation and are actively working with any sellers who may have already shipped their order. We believe impact to sellers is minimal, as we notified them of the cancellation within hours of the sale. We work hard to create the best possible experience for all of our users and apologize for any inconvenience."
"StockX will only be canceling orders made using the unauthorized code. Shoppers who used it will not be charged full price on impacted orders, but will be fully refunded. Refunds from StockX are typically processed within 3-5 business days."
What About StockX Sellers?
While StockX did state that they believed any impact on sellers would be minimal, most likely due to the speed in which the leaked discount code was caught and it was the weekend, that hasn't stopped some sellers from already printing out shipping labels or even sending their sneakers out already.
StockX did say that if a seller has already printed a label or shipped an item then they should contact support immediately and that they would "Make it right" with the seller, not alluding any further to what that might mean.
All in all, this has not been a great look for the sneaker marketplace who was already losing favor with the sneaker community for recently raising fees and others claiming that they received fake sneakers even after passing their alleged authenticity service.
Could this leave the door open for eBay to try and poach some business from StockX even after they also announced a recent fee increase for their sneaker authentication service?
Subscribe to Our Newsletter
We do not sell your information.
You can unsubscribe at any time.