Survey Shows International Purchases Will Fall by 24% Because of COVID-19
U.K. delivery management company Whistl has found that international online purchases in key markets will fall as a result of COVID 19.
Don't Miss
The recent survey of consumers in the UK, U.S., France, Germany, Ireland and Australia were asked about the impact of Covid-19 on international online purchases with 24% saying they will decrease buying online from international retailers in the next 12 months, 61% will remain the same and 15% likely to increase.
On a country by country basis the % decrease in purchases from international online sites over the next 12 months by country surveyed: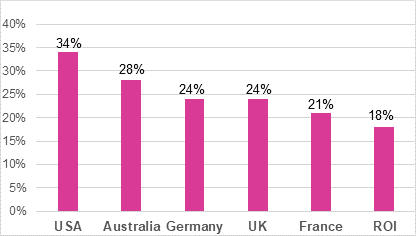 Germany, the UK and Ireland are the least likely of the surveyed countries to allow the Coronavirus to impact their views and will continue to buy from abroad.
In contrast, U.S. online shoppers have been affected by the Coronavirus the most, with a third saying they are unlikely to continue buying from abroad.
The U.K. and Irish Shoppes Less Likely to Reduce Spending
The U.K. (45%) and Ireland (42%) are the most resilient countries and are much less likely to reduce their spending from all other countries because of the Coronavirus.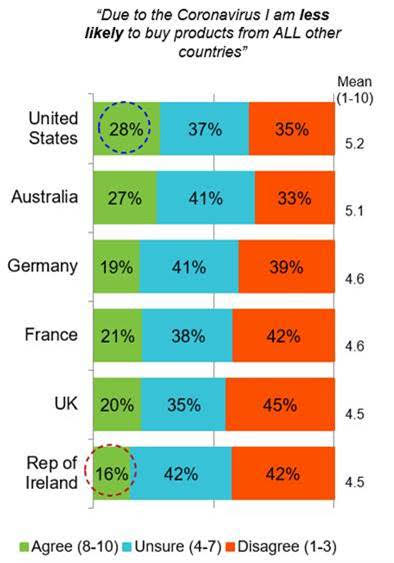 Significantly fewer in Ireland (53%) and Germany (53%) have stopped buying from all other countries because of Coronavirus.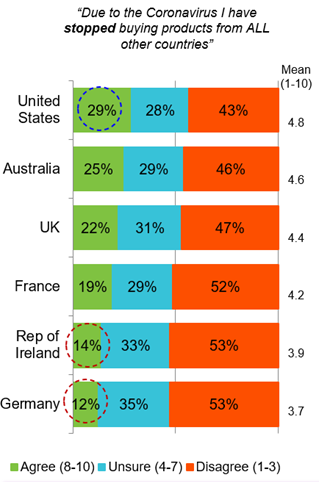 "Our snapshot of consumer attitudes to international online shopping as a result of Covid-19 highlights some interesting trends for online e-tailers around the world. It shows for example that if you are exporting to the U.S., it will be harder to make a sale and a greater effort is needed to build trust and confidence with this consumer than, say to, one in Germany."

Melanie Darvall, Director Marketing & Communications, Whistl
"Overall, it reinforces the need to understand the country by country dynamics when selling internationally," Darvall added.
"E-tailers should keep up to date with market changes through their delivery partners who as well as understanding the logistics of delivery are also up to speed on changes in consumer demand. Customers of Whistl can keep up to date with our international advice here."
The Whistl survey took place 25th – 29th March 2020 with a representative sample of 200 from each country.
READ: Whistle Offers New Low Volume Parcel Delivery Product for Online Merchants
Subscribe to Our Newsletter
We do not sell your information.
You can unsubscribe at any time.