UPS Accused of "Sending Drivers Out To Die" in Nationwide Record Temperatures
UPS has again found itself in hot water (excuse the pun) over its current expectations and working conditions for drivers amidst the nation's record-breaking temperatures. So much so that the General President of the International Brotherhood of Teamsters has accused UPS of "Sending drivers out to die in the heat".
Don't Miss
This comes just a few weeks after doorbell camera footage emerged of a UPS driver briefly fainting on a customer's doorstep whilst delivering a package in Scottsdale Arizona. After the homeowner saw the incident he contacted both local police and his local UPS office to alert them to the driver's condition. At the time UPS released a statement reassuring the customer that the driver was ok and that all employees are trained in how to deal with working outside in the heat.
As more and more similar incidents are popping up around the country union bosses are saying enough is enough and more needs to be done to protect drivers.
UPS Driver Hospitalized in Texas
Texas UPS driver Matthew Moczygemba first knew something was wrong when he lost his thirst on a 103-degree day in Fort Worth. He had been delivering packages for several hours and when he began to feel dizzy, he pulled his truck over and vomited onto the curb.
"I stopped sweating and was starting to get cold…It was a bad feeling."

Matthew Moczygemba, Driver, UPS
Moczygemba wound up in a hospital emergency room, where he was diagnosed with severe dehydration and heat exhaustion, and according to medical records was given several bags of IV fluid. 
He was released a few hours later, but he has not returned to work in the nearly three weeks since the incident due to fears of it happening again.
The worrying thing is the incident with Matthew and the driver in Scottsdale are not isolated incidents. One Union steward and UPS veteran of over 25 years had the following to say.
"Left and right people are falling out…Something is different this year. It's a lot more people."

Jeff Schenfeld, Union Steward, UPS Dallas.
UPS Driver Dies of Suspected Heat Exhaustion in California
In the most tragic of examples of the issue that UPS is facing, last month a young UPS driver died of what the family suspects of a heat stroke in his delivery van in Pasadena, California. Esteban Chavez Jnr was found in the driver's seat of his delivery truck outside of a house he had just delivered to by the owner of the house.
Whilst the coroner has not released a verdict on the cause of death, the family has no reason to believe it was anything other than heat related.
UPS Union Preparing To Take Action
Understandably the UPS Union has had enough and is taking action across the country. New York has also seen a huge rise in driver hospitalizations. This has led to workers represented by Local 804 and Teamsters Joint Council 16 protesting outside the Foster Avenue warehouse in Canarsie, Brooklyn, on Thursday morning.
The protesters were demanding that the company provide air-conditioned trucks, something that many drivers for other delivery companies like Amazon, FedEx, and even the USPS can take for granted.
The Teamsters released a public statement via Twitter demanding UPS to take action on 7 key points that they stated were a matter of urgency to protect their drivers amidst the current heat crisis taking place across the nation. You can see the Twitter thread below:
The ball is now back in the court of UPS to see how they will respond to the sheer number of clearly troubling headlines that are plaguing the company with regards to the heat related illnesses and unfortunate death of their employees.
The president of the Teamsters made a strong statement that enough was enough and action needed to be taken immediately.
"UPS hasn't been proactive at all on the topic of heat, and that's going to have to change,"

"By refusing to implement these safety measures, the company is literally sending drivers out to die in the heat," 

Sean M. O'Brien, General President, International Brotherhood of Teamsters
UPS has previously stated it does not air-condition its fleet of package trucks because frequent stops and the size of the vehicles would render air conditioning "ineffective."
The result of this decision has led to astounding temperatures being recorded in the UPS trucks in recent weeks.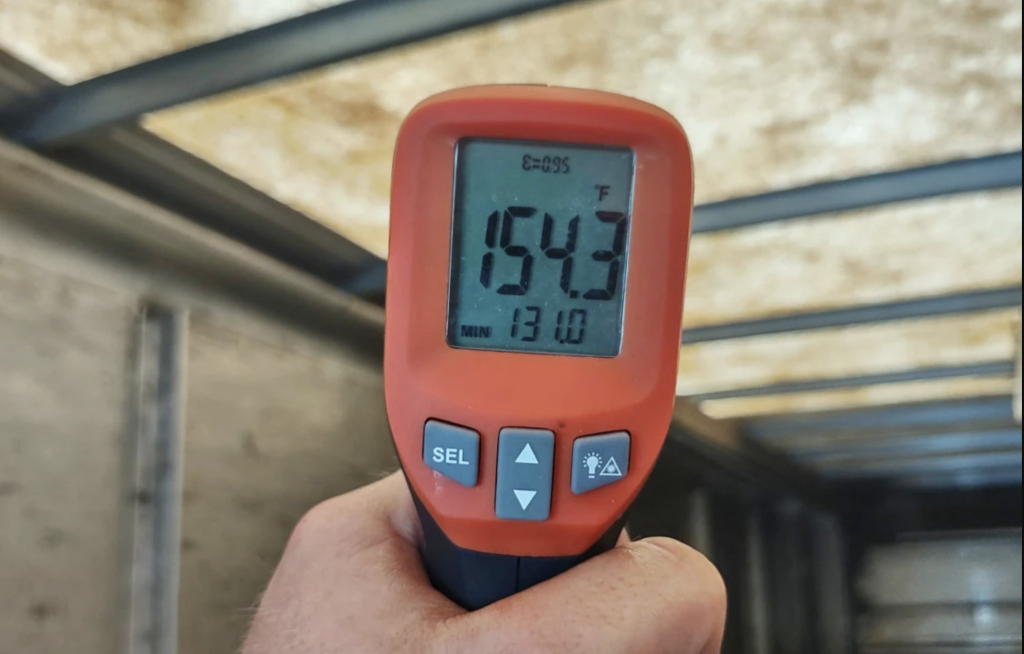 Something clearly needs to be done as temperature experts predict that this kind of heat is not likely to be a one off year, but instead a new normal that people and businesses are going to need to adjust to. What actions will the courier giant take? We will see, but with the Teamsters contract up for negotiation in 2023, you can bet there will be a lot of pressure coming their way.
Subscribe to Our Newsletter
We do not sell your information.
You can unsubscribe at any time.