That is the question, CEO Josh Silverman, asked colleagues when he arrived in May to head the beleaguered marketplace.
That is not to say that Etsy was in financial trouble. They were making a small profit, but being a public company means they are under the scrutiny of investors.
Unlike Amazon, Tesla, or other innovation leading tech companies, Etsy is in a crowded market.
Mostly competing with eBay, Amazon, and Walmart on the marketplace front and BigCommerce, Shopify, and other SaaS platforms on the eCommerce front.
We have speculated on our pages many times of the future of Etsy. Will it stay independent, will it remain public or go private, or will someone like Walmart acquire it?
Those questions still remain unanswered!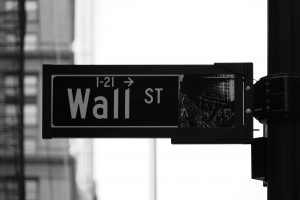 Etsy has a long reputation of being a socially conscious company, but socially conscious only works on Wall Street if the company rakes in the cash.
That wasn't the case at Etsy and in some respects, it would have been better off staying a private enterprise where socially conscious is not scrutinized financially as on Wall Street.
With the company's revenues being okay, costs were bloated for an enterprise of its size and in this industry. That made Etsy an easy target for activist investors.
The platform also lagged behind in real sales and eCommerce innovation. Again areas that needed desperate improvement but did not get much love, seemingly in favor of social ideals.
Long term, without improving the backend tech side of the business, the company was set up to fail slowly. And that had to change!
But how does a company turn around its financial fortunes when many of its sellers and buyers believe in the social conscience of the company?
That is the tricky part, and 2017 brought out those challenges to the forefront with a leadership change and a new direction.
Back to Question, What is Etsy's Role in The World?
"In a world of increasing automation and commoditization, creativity cannot be automated and human connection cannot be commoditized. Our new mission to keep commerce human, reflects this ethos. It is uniquely Etsy and it speaks to what makes our marketplace so special. It stays true to our roots while representing what we want to do in the future. It is narrow enough to guide day-to-day decisions, yet broad enough to inspire long-term thinking. It will inform everything we do as a company, from product roadmaps to customer interactions. Above all, it will require us to keep people at the center of everything we do."

Josh Silverman, Etsy Chief Executive Officer
This week, Etsy announced three broad goals to drive positive economic, social, and ecological impact. The company believes these key initiatives will help it reach those objectives.
They even created a chart to make their case:
There is nothing substantially earth shattering new in these key initiatives. Mostly Etsy restates some previous objectives, maybe in a more modest approach.
But the company believes it has a better, more long term appropriate, and let's call it what it has to be, "Wall Street Friendly" strategy to get there.
Etsy says it is committed to rigorous external reporting and disclosure. And since 2017 was an extraordinary year for the company, with lots of changes, the Etsy 2016 Progress Report was delayed.
But it stated the release of the 2017 Progress Report would be by the end of the first half of 2018, going back to the original release schedule.
What do you think about where Etsy is going? Do you think the platform improvements will help and do you believe the social consciousness can be continued in a financially responsible manner?
We love to hear your thoughts. Please use the comments section below.