Bill Gates and Jeff Bezos Say Logistics Technology Is Biggest Potential
Bitcoin may be the most in-demand form of investment with at least $66 billion total market cap nowadays but it's far less in comparison to the freight industry. According to Digital Commerce 360, global logistics basically runs the world's economy by creating jobs and even energizing international economies.
Check Out These Resources
Various eCommerce giants are seeing its growth potential each year. Alibaba is now planning to move into logistics over the next 5 to 8 years. Jeff Bezos, the owner of Amazon, has also upped its logistics game, formally registering the company as an international freight forwarder. Now, Bill Gates is also up for the challenge by venturing into logistics technology with Logtech.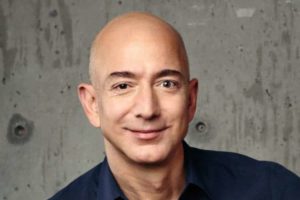 Logtech venture capital investments have seen some rapid growth for the past few years. According to CB reports in 2016, at least $5 billion was invested in logistics technology.
Though all 315 deals went to various divisions of logistics technology, e-commerce logistics, freight and supply chain visibility, and last mile delivery.
"In the freight and supply chain area, we are seeing companies connecting importers directly with freight companies. Like the trucking marketplace startups, they are democratizing shipping by creating an open, competitive marketplace. Technology helps to optimize logistics costs and support better decision making by providing access to, and transparency for, key logistics cost drivers." Zvi Schreiber, CEO and founder, Freightos
Merging eCommerce with Technology
Large eCommerce companies see the importance of logistics to their marketplace operation. According to Digital Commerce 360, 50% of consumers admit that delivery factors such as delays, or delivery cost affect their decisions when making a purchase.
That's why two-day, same day and two-hour delivery gradually became a norm in online shopping. For tech companies, relying on a logistics sector plays a vital role in their business.
Changes in urbanized areas, population growth, and the aging infrastructure has affected the "business as usual" model, and large international markets are now looking for more efficient and sustainable business models. This will require both retail and tech sectors to partake in innovating their services to its full potential.
What do you feel about Jeff, Jack and Bill's attempt to venture into logistics? Share your ideas down below.
Subscribe to Our Newsletter
We do not sell your information.
You can unsubscribe at any time.