The Top 8 Niche eCommerce Marketplaces You Should Know About in 2022
2022 is bringing with it some interesting times for buyers and sellers alike, with many turning towards eCommerce marketplaces. Buyers are turning to marketplaces to try and get some deals amid the current economic downturn, and sellers are looking for new and exciting channels to try and grow their businesses and increase their sales.
Check Out These Resources
The likes of Amazon, eBay, Walmart, and Etsy all need no introduction when it comes to awareness in the eCommerce space, and dependent on the products you sell you should already be selling on one if not multiple of these channels.
For this reason, we have compiled a list of upcoming and specialist eCommerce marketplaces that could offer new opportunities for your eCommerce business. Not every eCommerce marketplace in this list will be a good fit for your business, however, there should be at least one or two that you should consider.
Whilst onboarding to new marketplaces can be a tiring process, the less your business depends on one channel for its income, the safer it is in the long term. That way if ever one of your accounts gets suspended for whatever reason, your business still will have revenue streams active.
The Top 8 Niche eCommerce Marketplaces
Back Market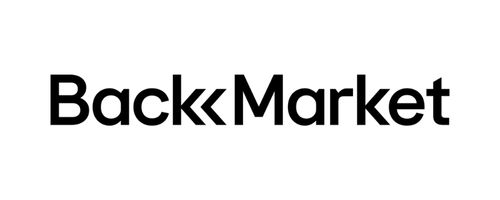 If your business deals in refurbished electronics then Back Market is truly a no-brainer for you and your business. Started with the mission to reduce e-waste and give electronic products a chance at a second life.
Back Market whilst founded in France now operates throughout the US and across Europe. In recent years they have grown a committed following of people who are happy to purchase refurbished products at a great price. Sellers will need to meet the strict requirements that Back Market has in place in order to be a seller on their marketplace. On top of that, they charge a flat 10% in seller fees regardless of category, making it easy to work out the costs of selling on the marketplace.
Back Market is one of the eCommerce marketplaces on this list that I have personally used as a buyer and can confirm the process of purchasing on the platform was incredibly simple and the product was perfectly as described at a great price.
You can find out more about selling on Back Market here.
OnBuy
What should be one of the more commonly known eCommerce marketplaces on this list is of course OnBuy. We have covered the meteoric rise of OnBuy for a number of years and the company has grown from strength to strength.
OnBuy is a general goods eCommerce marketplace that allows sellers to list pretty much anything on the site and they have some of the cheapest selling fees out there when it comes to marketplaces. This shows as OnBuy has secured a number of well-known brands on the site as well as smaller sellers too.
At the time of writing OnBuy is still a very UK-based website. Whilst they do say that they will deliver to over 150 countries, it feels like the website is not natively set up for international sellers just yet. We did an interview with CEO Cas Paton and he hinted that global expansion was definitely on the roadmap but as it stands right now OnBuy remains very UK-centric.
OnBuy is also another eCommerce marketplace that I have personally transacted on as a seller and the checkout process was incredibly efficient and the product arrived cheaper than anywhere else I could find it online and arrived quickly.
If you want to find out more about selling on OnBuy click here.
Poshmark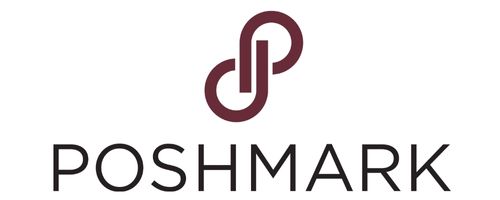 Next up we have another well-known eCommerce marketplace to some and that is, of course, the second-hand style social marketplace Poshmark. What some people don't know is that Poshmark also has plenty of new products as well as second-hand items.
One of the most interesting differences with Poshmark is it is definitely a combination of a social network with a traditional marketplace. With that in mind, Poshmark would only really fit a clothing company and perhaps more specifically one that dealt with branded apparel that may be second-hand. It is also perfect for those new entrepreneurs clearing out their closets.
When it comes to the fee structure, it is simple, but also not the cheapest for the seller. For all sales under $15, Poshmark takes a flat commission of $2.95. For sales of $15 or more, you keep 80% of your sale and Poshmark's commission is 20%.
Poshmark is experiencing exciting growth and is certainly one to watch over the coming years as it is building an engaged audience with plenty of recurring customers. Another marketplace that I have used which has a great interface, a novel social aspect, and all of the eCommerce secure transaction features we have become accustomed to.
To find out more about selling on Poshmark click here.
Alt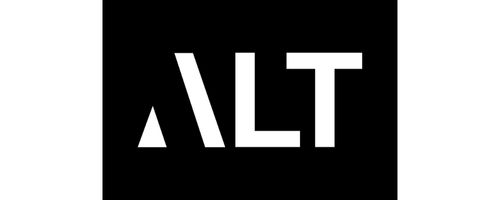 Alt is one of the newest eCommerce marketplaces to make this list and is one of the more niche ones too. Alt is a specific marketplace that specializes in trading cards and has a lot of features similar to what eBay introduced with the eBay Vault.
Similar to eBay, Alt also gives sellers the ability to list auctions as well as fixed price listings. A big difference is Alt claims that they have the lowest fees in the industry, which is 8% for auctions and just 2.5% for fixed-price listings.
Whilst a very new eCommerce marketplace, Alt has an awful lot of potential to make waves in the trading card industry. They have received a considerable total investment of $306 million and even poached the former head of eBay trading cards.
Given the continued rise of popularity in trading cards online right now, if you are in the market Alt should definitely be on your radar.
You can find out more about selling on Alt here.
Newegg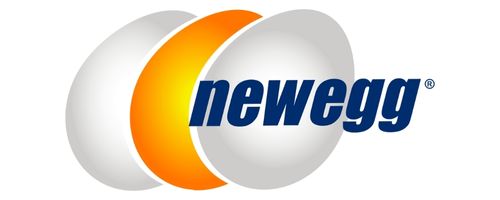 Newegg is one of the more established eCommerce marketplaces on our list as it was established way back in 2001. Starting off as a seller and growing into an eCommerce behemoth with its own marketplace and fulfillment solutions.
Newegg is another niche marketplace that specializes in consumer electronics, with a core audience interested in computer components, although they do also sell more traditional TVs and even drones.
The selling fee structure is very similar to that of a traditional marketplace and varies depending on the listings category. From a high-level overview, I would say that Newegg should be very comparable price-wise to the costs of selling on eBay.
So if you are a seller of consumer electronics then Newegg should definitely be on your radar, and you can find out more about selling on the marketplace here.
Whatnot
Now it's time for one of the new kids on the block and an eCommerce marketplace that chances are you haven't heard of yet. But with an impressive backing of investors (a total of $484.7 million at the time of writing), they are looking to do something different with eCommerce marketplaces, most notably around the rise in popularity of live shopping.
Similar to Poshmark they are trying to merge social with eCommerce, but rather than focusing on a community style, instead focusing on live video shopping interactions. Whatnot allows sellers to go live and feature items they are selling and offer items as auctions with a starting price on their live videos, or alternatively offer buy it now prices.
The selling fees are very simple with Whatnot as they charge a flat 8% commission on the sold price of an item when it sells and then a 2.9% + .30 cents payment processing fee for the entire transaction.
As Whatnot is so new it is still maybe too early to determine the scope of how big this marketplace could grow. Right now you have to apply to sell on the marketplace, with decisions taking on average two weeks to see if you have been approved. You can learn more here.
Mercari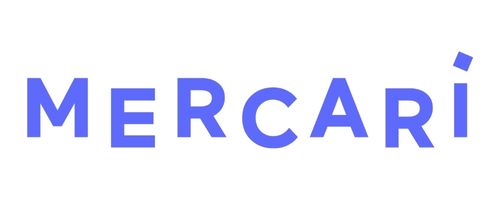 Another one that you might not have heard of is the Mercari eCommerce marketplace. Mercari was founded in Japan back in 2013 but has since launched operations in the US.
Mercari is perhaps most well known for its app which seems to be the most common way that Mercari buyers transact through the marketplace. Like many other marketplaces, Mercari has a pretty standard fee structure which includes free listing and a minimum of 10% on completed sales. You can see the full breakdown here.
Similar to Poshmark it does seem to be based more around pre-loved items or sellers clearing out their closets, but there are new items available on the site too.
For the right business, Mercari could offer a new audience otherwise untapped for their products. They also have an interesting shop local feature which could help connect you to potential customers in your immediate area.
You can find out more about selling on Mercari here.
Mercado Libre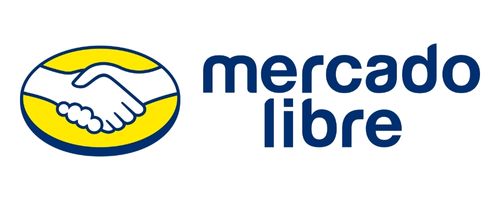 This is a bit of a wild card but could be a huge opportunity for the right business that is or can be set up for cross-border trade. Mercado Libre is the largest eCommerce marketplace in South America and has a huge number of monthly buyers.
It is perhaps easiest to think of Mercado Libre as the South American Amazon, which should give you an idea of the scope of opportunity in the marketplace.
The downside, however, is selling to South America has two major hurdles, one is that of translation, and selling on a site that will be in native Spanish or Portuguese. The second is the challenge of logistics and customs when it comes to physically getting the product into South America.
If you have a larger established business then Mercado Libre could be a great channel to add to your business but is likely to be a more considered investment of time and resources to get started and manage.
To find out more you can click here.
The Niche eCommerce Marketplace Opportunity
As you can see in the list above there are plenty of options for sellers that are in the market for expanding their eCommerce operations to new or more niche eCommerce marketplaces.
When it comes to business, diversifying risk is always a good thing, to remove over-exposure to things outside of your control. One way of doing that is increasing the number of sales channels that your business operates on.
Hopefully, the above list has provided you with some new ideas and options to explore in your business.
Subscribe to Our Newsletter
We do not sell your information.
You can unsubscribe at any time.